Bobby Cannavale è un noto attore italo-cubano, con numerose collaborazioni alle spalle, sia per la TV che per il cinema.
Bobby Cannavale, in TV e al cinema un esotico latin lover
(Union City, 3 Maggio 1971)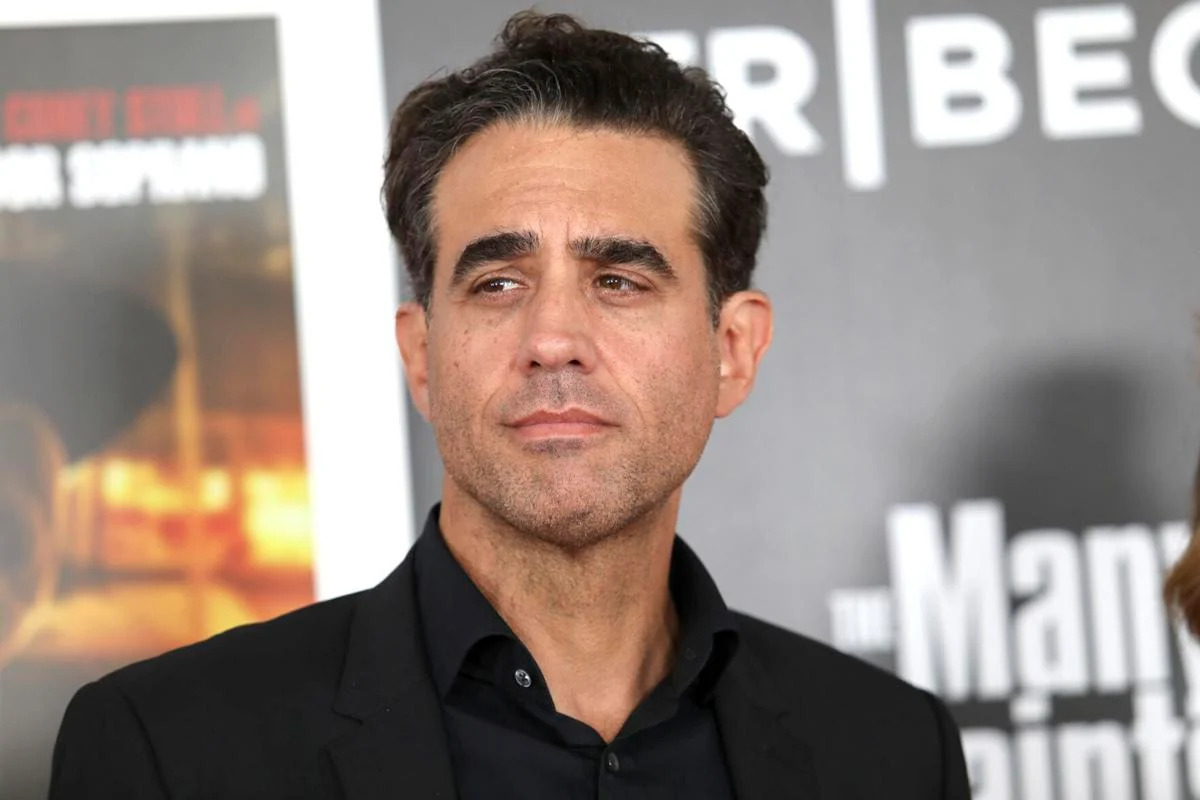 Bobby Cannavale è nato a Union City nel New Jersey il 3 maggio 1971, e cresciuto nel tipico ambiente multietnico della società americana, suo padre è di origini italiane, mentre la madre è cubana.
A questo mix l'attore deve il suo aspetto esotico e affascinante che gli è anche valso la fama di latin lover; infatti tra le sue relazioni si annoverano quella con Jenny, la figlia del regista Sidney Lumet, Annabella Sciorra e l'attrice Sutton Foster.
Senza alcuno studio formale alle spalle, Bobby comincia a recitare in teatro negli anni Novanta e si guadagna i primi ruoli da comprimario in "Prove apparenti" (1997), thriller di Sidney Lumet dove recita al fianco di Andy Garcia e "Il collezionista di ossa" (1999) di Philip Noyce, dove è nel cast di supporto per Angelina Jolie e Denzel Washington.
Nel 1999 comincia anche a lavorare per la TV, ottenendo una parte nella serie poliziesca "Camelot – Squadra emergenza" che va avanti con successo fino al 2005. Nel 2002 gli viene offerto di entrare nel cast fisso di "Ally McBeal", ma la serie viene cancellata subito dopo.
Una carriera in ascesa
Bobby si rifà ben presto, riuscendo a spuntare una partecipazione alla serie carceraria di culto "Oz", nel 2003 e in seguito ad entrare nella serie "Will & Grace" nei panni di Vince D'Angelo, il fidanzato dell'avvocato gay Will.
Per questo ruolo che sembra così lontano dalle sue corde di sciupa femmine riceve un Emmy Award nel 2005. Altre importanti serie televisive dove Cannavale ha delle parti sono "Sex and the city", "Six Feet Under" e "Law & Order".
Anche se le soddisfazioni maggiori gli vengono dal piccolo schermo, negli ultimi 10 anni l'attore non trascura però il cinema, generalmente con ruoli da caratterista. Appare in "Romance & Cigarettes" (2005) di John Turturro, nell'action cult "Snakes on a Plane" (2006) con Samuel L. Jackson e in "The Take – Falso indizio" (2007) accanto a John Leguizamo. Nel 2010 partecipa a "Poliziotti di riserva" con Will Farrell e Mark Wahlberg.
Nel 2013 è nel cast di "Movie 43", un film dal cast stellare nel quale figurano i nomi di Kate Winslet, Hugh Jackman, Halle Berry, Naomi Watts ed Emma Stone, che punta su una struttura a incastro e su una serie di situazioni comiche e assurde. Lo vediamo nello stesso anno in "Lovelace", storia di Linda Lovelace (nel film interpretata da Amanda Seyfried), pornodiva nota per "Gola Profonda".
Tanto lavoro per Bobby Cannavale
Nel 2014 invece lo troviamo in "Annie - La felicità è contagiosa", remake dell'omonimo film di John Huston del 1982, e in "Chef " di Jon Favreau. Bobby Cannavale recita nel 2017 con Margot Robbie in "Tonya",presentato alla Festa del Cinema di Roma e incentrato sulla storia della pattinatrice sul ghiaccio Tonya Harding. Nello stesso anno l'attore è Russell Van Pelt in "Jumanji - Benvenuti nella giungla" al fianco di Dwayne Johnson e Jack Black.
Il 2019 lo vede impegnato in tre film: "The Irishman" di Martin Scorsese; "Motherless Brooklyn - I segreti di una città" di Edward Norton e "Jesus Rolls - Quintana è tornato!" di John Turturro (2019).
Nel 2022 veste i panni di Joe DiMaggio in "Blonde" di Adrew Dominik, biopic su Marilyn Monroe, presentato al Festival di Venezia 2022.
Maia Ramas
Bobby Cannavale Filmografia - Cinema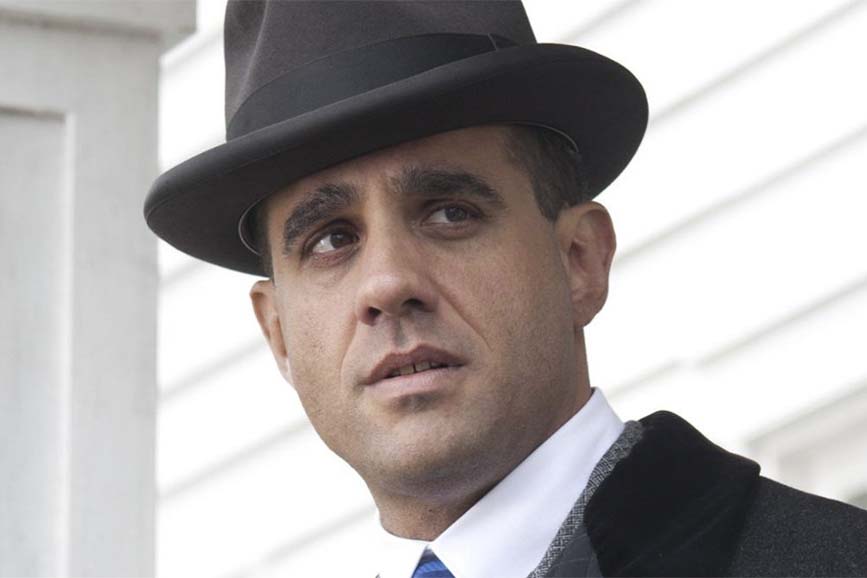 Prove apparenti, regia di Sidney Lumet (1996)
Una coppia di scoppiati, regia di Herb Gardner (1996)
Il collezionista di ossa, regia di Phillip Noyce (1999)
Gloria, regia di Sidney Lumet (1999)
3 A.M., regia di Lee Davis (2001)
Washington Heights, regia di Alfredo De Villa (2002)
Il guru, regia di Daisy von Scherler Mayer (2002)
Station Agent, regia di Thomas McCarthy (2003)
Haven, regia di Frank E. Flowers (2004)
Shall We Dance?, regia di Peter Chelsom (2004)
Romance & Cigarettes, regia di John Turturro (2005)
Happy Endings, regia di Don Roos (2005)
Fast Food Nation, regia di Richard Linklater (2006)
Snakes on a Plane, regia di David R. Ellis (2006)
Una voce nella notte, regia di Patrick Stettner (2006)
10 cose di noi, regia di Brad Silberling (2006)
The Ten - I dieci comandamenti come non li avete mai visti, regia di David Wain (2007)
Dedication, regia di Justin Theroux (2007)
The Take - Falso indizio, regia di Brad Furman (2007)
Perimetro di paura, regia di Eric Red (2008)
Diminished Capacity, regia di Terry Kinney (2008)
The Promotion, regia di Steve Conrad (2008)
Il superpoliziotto del supermercato, regia di Steve Carr (2009)
Brief Interviews with Hideous Men, regia di John Krasinski (2009)
I poliziotti di riserva, regia di Adam McKay (2010)
Weakness, regia di Michael Melamedoff (2010)
Roadie, regia di Michael Cuesta (2011)
Comic Movie, registi vari (2013)
Lovelace, regia di Robert Epstein e Jeffrey Friedman (2013)
Blue Jasmine, regia di Woody Allen (2013)
Annie, regia di Will Gluck (2014)
Chef, regia di Jon Favreau (2014)
Altruisti si diventa, regia di Rob Burnett (2016)
Tonya, regia di Craig Gillespie (2017)
Jumanji - Benvenuti nella giungla, regia di Jake Kasdan (2017)
Ant-Man and the Wasp, regia di Peyton Reed (2018)
Un viaggio stupefacente (Boundaries), regia di Shana Feste (2018)
The Irishman, regia di Martin Scorsese (2019)
Motherless Brooklyn - I segreti di una città, regia di Edward Norton (2019)
Jesus Rolls - Quintana è tornato!, regia di John Turturro (2019)
Superintelligence, regia di Ben Falcone (2020)
Thunder Force, regia di Ben Falcone (2021)
Jolt - Rabbia assassina (Jolt), regia di Tanya Wexler (2021)
Blonde, regia di Andrew Dominik (2022)
Bobby Cannavale Filmografia - Televisione
When Trumpets Fade, regia di John Irvin (Film TV) (1998)
Trinity (Serie TV, 7 episodi ) (1998-1999)
Squadra emergenza (Serie TV,  38 episodi) (1999-2001)
Sex and the City (Serie TV,  1 episodio) (2000)
100 Centre Street (Serie TV, 5 episodi) (2001-2002)
Ally McBeal (Serie TV, 5 episodi) (2002)
Law & Order (Serie TV, 1 episodio) (2003)
Oz (Serie TV, 2 episodi) (2003)
Six Feet Under (Serie TV, 3 episodi) (2004)
Will & Grace (Serie TV, 15 episodi) (2004-2006)
Cold Case - Delitti irrisolti (Serie TV, 7 episodi) (2008-2009)
Cupid (Serie TV, 7 episodi) (2009)
Louie (Serie TV, 2 episodi) (2010)
Marry Me (Miniserie TV, 2 episodi) (2010)
Blue Bloods (Serie TV, 3 episodi) (2010-2011)
Modern Family, 1 episodio (Serie TV) (2012)
Nick the Doorman, regia di Nicholas Turturro (Film TV) (2012)
Boardwalk Empire - L'impero del crimine (Serie TV, 12 episodi) (2012)
Nurse Jackie - Terapia d'urto (Serie TV, 12 episodi) (2012-2013)
Vinyl (Serie TV, 10 episodi) (2016)
Master of None (Serie TV, 4 episodi) (2017)
Mr. Robot (Serie TV, 8 episodi) (2017)
Homecoming (Serie TV (2018)
Angie Tribeca (Serie TV, 10 episodi) (2018)