Biografia
Shailene Diann Woodleyè un'attrice e attivista statunitense. La sua carriera ha preso il via con il ruolo da protagonista in "A Place Called Home" e, nel corso del tempo, ha dimostrato le sue capacità attoriali tanto da guadagnarsi il consenso di pubblico e critica con film come "Colpa delle stelle".
Shailene Woodley: giovane promessa
(Simi Valley, 15 novembre 1991)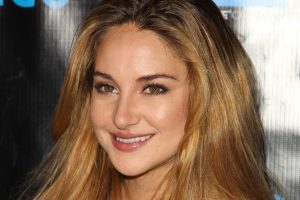 Shailene Woodley è nata a San Bernardino County in California ma è cresciuta nella Simi Valley. Sua madre è una consulente scolastica mentre suo padre è il preside di una scuola. Ha un fratello minore.
A quindici anni le viene diagnosticata una forma di scoliosi, ma con le cure adeguate e la giusta attività fisica riesce a prevenire ulteriori incurvature della sua colonna vertebrale.
Studia alla Simi Valley High School e prende lezioni di recitazione da Anthony Meindl, famosissimo attore, sceneggiatore, scrittore e fondatore e direttore artistico della MetaTheatre Company and Anthony Meindl's Actor.
L'attrice è un'attivista e avvocato per il cambiamento climatico. Lei e sua madre hanno co-fondato nel 2010 l'organizzazione non-profit All It Takes che mira all'educazione dei giovani. Empatia, compassione, responsabilità e sostegno della sostenibilità sono i valori promossi con la speranza di un cambiamento positiva per se stessi, per gli altri e per il mondo.
Nel 2016 protesta contro la costruzione della Dakota Access Pipeline, una conduttura petrolifera sotterranea dal valore di quasi 4 miliardi di dollari che attraversa un sito sacro per i Nativi Americani. Viene arrestata insieme agli altri manifestanti e giudicata colpevole, ma approfitta anche di questa circostanza per parlare delle condizioni disagevoli nelle carceri e dell'ingiusto sistema giudiziario.
Sempre nel 2016 si unisce all'organizzazione Our Revolution che mira all'educazione dei votanti riguardo i problemi politico-sociali del paese, rendendo le persone partecipi del processo politico e maggiormente consapevoli, mirando all'elezione di un leader progressista.
Il 29 Settempre del 2016, Shailene Woodley è premiata al 20th Anniversary Global Green Environmental Awards ricevendo l'Entertainment Industry Enviromental Leadership Award per la co-fondazione di All it Takes.
Nell'Ottobre dello stesso anno, le viene consegnato il Female EMA Futures Award durante il 26th Annual Environmental Media Association (EMA) Awards.
Shailene Woodley: la carriera cinematografica e televisiva
Shailene Woodley comincia la sua carriera da attrice nel 2001 con dei ruoli minori delle serie televisive "The District" e "Crossing Jordan". A seguire ottiene il ruolo principale nella serie televisiva "A Place Called Home" (2004) nei panni di California Ford, tale ruolo le aggiudicò la nomination per il Young Artist Award for Best Leading Young Actress in a Tv Movie, Miniseries or Special.
Recita anche la parte di Kaitlin Cooper in "The O.C." e appare come personaggio principale nel film televisivo "Felicity: An American Girl Adventure" (2005). Tale interpretazione le fa ottenere un'altra candidatura per il Young Artist Award.
Con il tempo le sue apparizione nelle serie televisive si sono fatte più frequenti: "Everybody Loves Raymond", "My Name is Earl", "CSI: NY", "Close to Home" e "Cold Case".
Nel 2011 debutta con il film "Paradiso Amaro" (Descendants) nel quale recita al fianco di George Clooney, nei ruoli rispettivi di figlia e di padre. La sua performance riceverà opinioni positive dalla critica, una nomination ai Golder Globes for Best Supporting Actress e vincerà il Independent Spirit Award for best Supporting Female.
Nel 2014 recita il ruoto di Beatrice "Tris" Prior nel film "Divergent", un adattamento del best-selling di Veronica Roth. Ambientato in una distopica e post-apocalittica Chicago; il film riceve opinioni contrastanti dalla critica mentre la recitazione della Woodley riesce a convincere.
Sempre nello stesso anno, recita in "Colpa delle Stelle" il ruolo della protagonista Hazel Grace Lancaster, adattamento cinematografico del romanzo di John Green. Il suo personaggio è una sedicenne malata di cancro che incontra e si innamora di Augustus Watersi interpretato da Ansel Elgort, un altro ragazzo malato di cancro incontrato nel suo gruppo di supporto. Il film è stato un successo, guadagnando 307 milioni in tutto il mondo.
La sua interpretazione è acclamata dalla critica, collezionando molteplici opinioni positive.
Nel 2017 prende parte alla serie della HBO dal titolo "Big Little Lies" al fianco di Nicole Kidman e Reese Witherspoon.
Domenico Farruggio
Filmografia
Shailene Woodley Filmografia – Cinema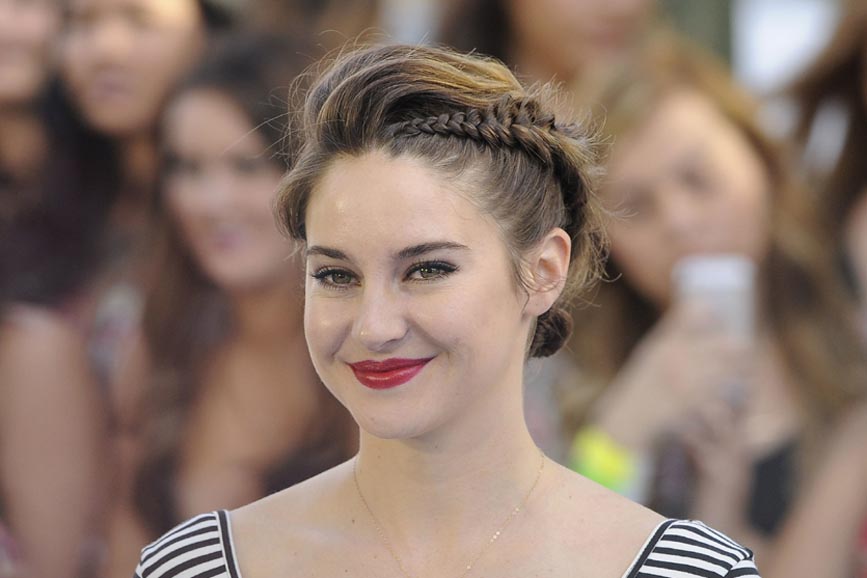 Moola, regia di Don Most (2007)
Paradiso amaro (The Descendants), regia di Alexander Payne (2011)
The Spectacular Now, regia di James Ponsoldt (2013)
Divergent, regia di Neil Burger (2014)
White Bird (White Bird in a Blizzard), regia di Gregg Araki (2014)
Colpa delle stelle (The Fault in Our Stars), regia di Josh Boone (2014)
The Amazing Spider-Man 2 – Il potere di Electro, regia di Marc Webb (2014) – scene eliminate
The Divergent Series: Insurgent, regia di Robert Schwentke (2015)
The Divergent Series: Allegiant, regia di Robert Schwentke (2016)
Snowden, regia di Oliver Stone (2016)
Adrift, regia di Baltasar Kormákur (2018)
Shailene Woodley Filmografia – Televisione
Senza papà (Replacing Dad) – film TV, regia di Joyce Chopra (1999)
The District – serie TV, episodi 2×09-3×03-3×16 (2001-2003)
Crossing Jordan – serie TV, 4 episodi (2001-2004)
Senza traccia (Without a Trace) – serie TV, episodio 1×16 (2003)
The O.C. – serie TV, 6 episodi (2003-2004)
Una nuova casa (A Place Called Home) – film TV, regia di Michael Tuchner (2004)
Tutti amano Raymond (Everybody Loves Raymond) – serie TV, episodio 8×15 (2004)
Jack & Bobby – serie TV, episodi 1×07-1×12 (2004-2005)
C'era una volta una principessa (Once Upon a Mattress) – film TV, regia di Kathleen Marshall (2005)
Le avventure di Felicity (Felicity: An American Girl Adventure) – film TV, regia di Nadia Tass (2005)
My Name Is Earl – serie TV, episodio 1×23 (2006)
Close to Home – Giustizia ad ogni costo – serie TV, episodio 2×13 (2007)
CSI: NY – serie TV, episodio 3×19 (2007)
Contatto finale (Final Approach) – film TV, regia di Armand Mastroianni (2007)
Cold Case – Delitti irrisolti – serie TV, episodio 5×03 (2007)
La vita segreta di una teenager americana (The Secret Life of the American Teenager) – serie TV, 121 episodi
(2008-2013)
Big Little Lies – Piccole grandi bugie (Big Little Lies) – miniserie TV, 7 episodi (2017)
Shailene Woodley – Videclip
Our Deal dei Best Coast, regia di Drew Barrymore