Stephanie Hsu è una celebre attrice statunitense, nota per la sua interpretazione in Everything Everywhere All at Once. Grazie a questo ruolo, ha ricevuto due candidature e una candidatura ai "Critics' Choice Awards" e agli "Screen Actors Guild Awards" e una candidatura al premio Oscar come miglior attrice non protagonista. Conosciamo meglio la sua vita e ripercorriamo insieme tutte le tappe della sua carriera.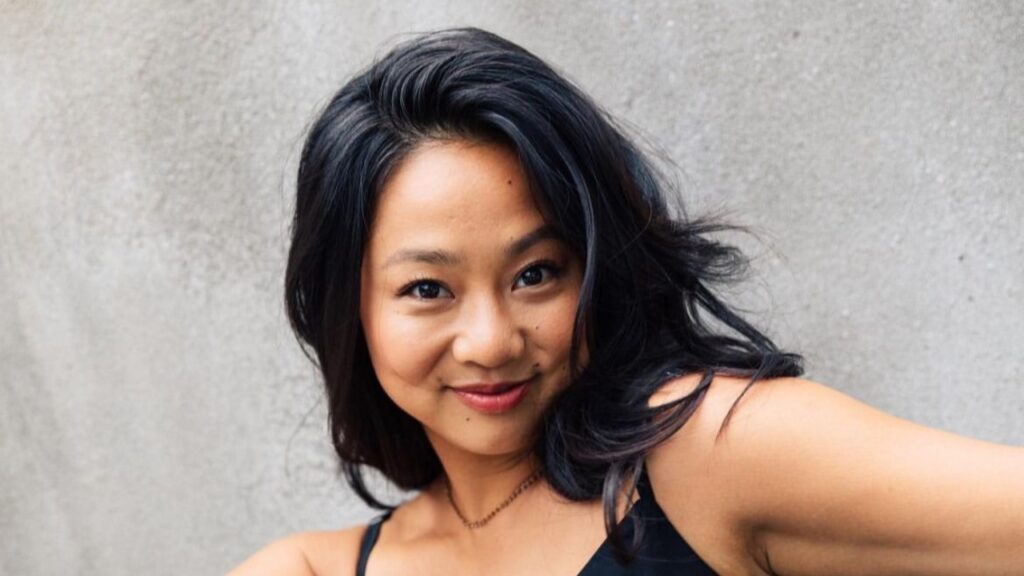 Indice
Chi è Stephanie Hsu
Nome: Stephanie
Cognome: Hsu
Età: 33
Data di nascita: 25 novembre 1990
Luogo di nascita: Torrance, Los Angeles, California
Colore dei capelli: castani
Colore degli occhi: marroni
Segno Zodiacale: Sagittario
Professione: attrice
Altezza: non disponibile
Profilo Instagram Ufficiale: stephaniehsuofficial
Biografia
Stephanie Hsu è una giovane attrice statunitense nata il 25 novembre 1990 a Torrance, Los Angeles, in California. Sua madre, quando era solo un adolescente, si era trasferita negli Stati Uniti per motivi educativi. Durante la sua adolescenza, ha conseguito gli studi nella Palos Verdes Peninsula High School. Appassionata al mondo della recitazione sin da piccola, si è trasferita a Brooklyn per dedicarsi al teatro e nel 2012 si è diplomata alla NYU Tisch School of the Arts.
Visualizza questo post su Instagram
Lavoro e Carriera
La carriera di Stephanie Hsu inizia sul palco del teatro dove il suo interesse principale è la commedia. La sua prima apparizione sul piccolo schermo risale al 2013 nella serie comica di MTV Girl Code. In questi anni ottiene il suo primo ruolo televisivo in The Path dove interpreta Joy. Nel 2019 entra a far parte del cast, a partire dalla terza stagione, della serie tv La Fantastica Signora Maisel, dove si cimenta dei panni di Mei. È nota anche per aver recitato nella pellicola Asking For It. Il suo lavoro più recente risale al 2022 dove recita in Everyrhing Everywhere All At Once Al fianco di Michelle Yeoh e Ke Huy Quan.
Filmografia
The Four-Faced Liar (2010)
Come far perdere la testa al capo (2018)
Asking for It (2020)
Shang-Chi e la leggenda dei Dieci Anelli (2021)
Televisione
Dandelion (2004)
Jest Originals (2012)
Connection Unavailable (2015)
Unbreakable Kimmy Schmidt (2016)
Opus for All (2016)
Affordable NYC (2016)
Nightcap (2016)
The Path (2016-2018)
Indoor Boys (2018)
Guap (2018)
Legendary Place (2018)
La fantastica signora Maisel (2019-2022)
Karate Tortoise (2020)
Awkwafina è Nora del Queens (2020-2021)
Riconoscimenti e Premi
Premio Oscar
2023 Candidatura alla miglior attrice non protagonista per Everything Everywhere All at Once
Critics' Choice Awards
2023 Candidatura per la miglior attrice non protagonista per Everything Everywhere All at Once
Independent Spirit Awards
2023 Candidatura per la miglior performance rivelazione per Everything Everywhere All at Once
Saturn Award
2022 Candidatura per la miglior attrice non protagonista per Everything Everywhere All at Once
Screen Actors Guild Award
2020 Miglior cast in una serie commedia per La fantastica signora Maisel
2023 Candidatura per la migliore attrice non protagonista cinematografica per Everything Everywhere All at Once
2023 Candidatura per il miglior cast cinematografico per Everything Everywhere All at Once