Biografia
Rhys Ifans è un attore e musicista gallese conosciuto per le sue interpretazioni in "Notthing Hill", "Enduring Love" e "Kevin & Perry Go Large".
Rhys Ifans: il selvaggio dal cuore tenero
(Haverfordwest, 22 Luglio 1967)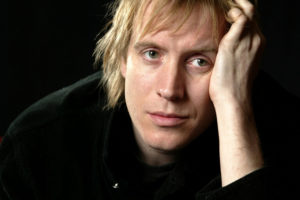 Rhys Ifans, pseudonimo di  Rhys Owain Evans, nasce il 22 Luglio del 1967 in Galles. Trascorre l'infanzia a Ruthin, nel Galles del nord, dove frequenta la scuola di recitazione Theatr Clwyd e la Guildhall School of Music and Drama. Anche il fratello, Llyr Evans, è un attore; I due hanno recitato insieme in "Twin Town" (1997).
Rhys Ifans, prima di dedicarsi completamente alla carriera di attore, prende parte a vari programmi televisivi in lingua gallese, e recita al Royal National Theatre di Londra e al Royal Exchange Theatre di Manchester.
Nel 1996 è al finco di Anthony Hopkins nella pellicola "August", ma il successo arriva nel 1999, quando è tra i personaggi di "Notthing Hill", commedia romantica dove Ivans interpreta l'amico "ripugnante" di Hugh Grant.
Per il suo aspetto e fascino selvaggio viene scelto per "Human Nature" (2001) di Michel Gondry.
Rhys Ifans è attivo anche sul campo musicale: è il frontman dell' originale formazione dei Super Furry Animals. NEl 2005 gli Oasis lo scelgono per il videoclip di "The Importance of Being Igle", in cui personifica uno strano individuo che si prende gioco della morte.
Nel 2005 si aggiudica un BFTA TV Award per la sua performance nel film TV "Not Only But Always". Nel 2007 è nel cast di "Hannibal Lecter – Le origini del male", dove è il malvagio Vladis Grutas, colpevole di aver scatenato la ferocia di Hannibal. Nello stesso anno collabora al secondo capitolo della saga storica "Elizabeth – The Golden Age" (2007) di Shekar Kapur.
Più tardi lo troviamo in "I Love Radio Rock" (2009) al fianco di Philip Seymour Hoffman, che è dedicato alle radio pirata inglesi degli anni '60, in particolare Radio Caroline. Nel 2010 entra a far parte del magico mondo di Harry Potter, in cui interpreta Xenophilius Lovegood.
Nel 2012 sarà, invece, la Lucertola in "The Amazing Spider-Man", e nel 2016 torna a infiltrarsi nella magia, questa volta nel live-action "Alice attraverso lo specchio" di James Robin.
Mariateresa Vurro
Filmografia
Rhys Ifans Filmografia – Cinema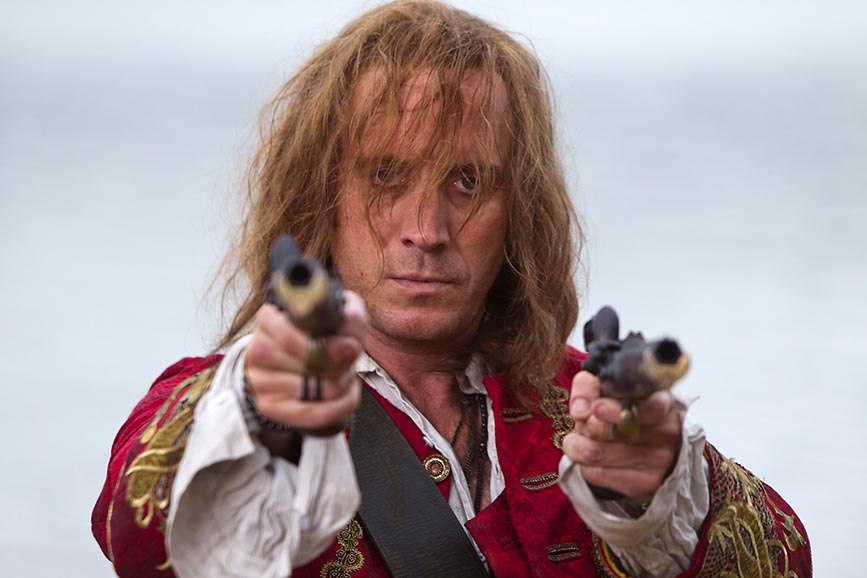 Streetlife, regia di Karl Francis (1995)
August, regia di Anthony Hopkins (1996)
The Deadness of Dad, regia di Philippa Cousins e Mandy Sprague – cortometraggio (1997)
Twin Town, regia di Kevin Allen (1997)
Ballando a Lughnasa (Dancing at Lughnasa), regia di Pat O'Connor (1998)
Heart, regia di Charles McDougall (1999)
Notting Hill, regia di Roger Michell (1999)
Janice Beard – Segretaria in carriera (Janice Beard 45 WPM), regia di Clare Kilner (1999)
You're Dead…, regia di Andy Hurst (1999)
Rancid Aluminium, regia di Edward Thomas (2000)
Love, Honour and Obey, regia di Dominic Anciano e Ray Burdis (2000)
Kevin e Perry a Ibiza, regia di Ed Bye (2000)
Le riserve, regia di Howard Deutch (2000)
Little Nicky – Un diavolo a Manhattan, regia di Steven Brill (2000)
Human Nature, regia di Michel Gondry (2001)
Hotel, regia di Mike Figgis (2001)
Christmas Carol: The Movie, regia di Jimmy T. Murakami (2001) – voce
Codice 51, regia di Ronny Yu (2001)
The Shipping News – Ombre dal profondo, regia di Lasse Hallström (2001)
C'era una volta in Inghilterra, regia di Shane Meadows (2002)
Piovuto dal cielo, regia di Jeff Balsmeyer (2003)
La fiera della vanità, regia di Mira Nair (2004)
L'amore fatale, regia di Roger Michell (2004)
Una magica notte d'estate, regia di Ángel de la Cruz e Manolo Gómez (2005) – voce
Chromophobia, regia di Martha Fiennes (2005)
The Undertaker, regia di Joe Penhall (Cortometraggio) (2005)
Garfield 2 , regia di Tim Hill (2006) – voce
Four Last Songs, regia di Francesca Joseph (2007)
Hannibal Lecter – Le origini del male, regia di Peter Webber (2007)
Elizabeth: The Golden Age, regia di Shekhar Kapur (2007)
Come Here Today, regia di Simon Aboud (Cortometraggio) (2008)
The Informers – Vite oltre il limite, regia di Gregor Jordan (2008)
I Love Radio Rock, regia di Richard Curtis (2009)
Mr. Nobody, regia di Jaco Van Dormael (2009)
Lo stravagante mondo di Greenberg, regia di Noah Baumbach (2010)
Mr. Nice, regia di Bernard Rose (2010)
Tata Matilda e il grande botto, regia di Susanna White (2010)
Passion Play, regia di Mitch Glazer (2010)
Harry Potter e i Doni della Morte – Parte 1, regia di David Yates (2010)
The Organ Grinder's Monkey, regia di Jake Chapman (Cortometraggio) (2011)
Anonymous, regia di Roland Emmerich (2011)
The Five-Year Engagement, regia di Nicholas Stoller (2012)
The Amazing Spider-Man, regia di Marc Webb (2012)
Una folle passione, regia di Susanne Bier (2014)
Tutto può accadere a Broadway, regia di Peter Bogdanovich (2014)
Alice attraverso lo specchio, regia di James Bobin (2016)
Snowden, regia di Oliver Stone (2016)
Dominion, regia di Steven Bernstein (2016)
Rhys Ifans Filmografia – Televisione
Spatz (Serie TV, episodi 2×01-2×03) (1991)
Night Shift (Serie TV) (1993)
Shakespeare Shorts (Serie TV, episodio 1×01 )(1996)
The Sin Eater, regia di Terence Gross (Cortometraggio TV) (1997)
Trial & Retribution (Serie TV, episodi 1×01-1×02) (1997)
Hooves of Fire, regia di Richard Goleszowski (Cortometraggio TV) (1999) – voce
Not Only But Always, regia di Terry Johnson (2004)
The Last Word Monologues (Serie TV, episodio 1×02) (2008)
A Number, regia di James MacDonald (2008)
Neverland – La vera storia di Peter Pan (Miniserie TV, 2 episodi) (2011)
Elementary (Serie TV) (2013)
Berlin Station (Serie TV, 10 episodi) (2016)