Jane Seymour, nome d'arte 'nobile' di Joyce Penelope Wilhelmina Frankenberg, è un'attrice britannica naturalizzata statunitense che ha ricevuto ben dieci candidature al Golden Globe, vincendolo nel 1981. Ha inoltre ricevuto sei candidature al Premio Emmy, vincendolo anche quest'ultimo una sola volta.
Jane Seymour, l'amata Signora del West
(Hayes, 15 febbraio 1951)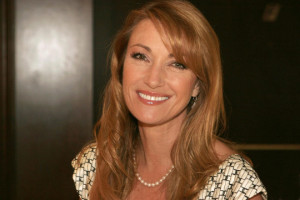 Nata ad Haynes in UK nel 1951, Jane Seymour scelse il suo nome d'arte ispirandosi alla terza moglie di Enrico VII. Inizia la carriera come ballerina classica e poi come attrice di teatro con ruoli shakespeariani.
Diventa famosa dopo aver partecipato a uno dei più conosciuti episodi della serie "Agente 007": Vivi e lascia morire" in cui recita il ruolo di avvenente Bond girl al fianco di Roger Moore nel 1973. Il film ha uno straordinario successo anche grazie alla colonna sonora cantata da Paul Mccartney e a Jane non tocca la cosiddetta maledizione della Bond girl, e cioè grande battage pubblicitario per il film e poi sfortuna cosmica per le successive pellicole, anzi... la sua carriera decolla molto bene.
I successi più importanti per il cinema
Tra i lavori per il cinema più importanti di Jane Seymour  ricordiamo: "Unica via la fuga" (1970), "Beniamino agente segreto" (1980) con Chevy Chase, "Ovunque nel tempo" (1980) con Christopher Reeve, "Lassiter lo scassinatore" (1984) con Tom Selleck, "Due single a nozze" (2005) con Christopher Walken.
Ma è la televisione che la premia con tantissimi ruoli diversi in telefilm americani come "La signora del West", in onda dal 1993 al 2001, in cui è la dottoressa Michaela Quinn. Recita poi anche in molti film tv tra cui: "La valle dell' Eden" (1981), "Il fantasma dell'Opera"(1983) e "La revolution francaise" (1989), in cui è Maria Antonietta.
La consacrazione alla tv: le serie che le regalano il successo
Durante l'inverno del 2006 Jane Seymour partecipa a un episodio della sitcom della CBS "How I Met Your Mother" e nella legal drama "Justice". L'anno successivo è ospite nella sitcom "In Case of Emergency", con Lori Loughlin e Jonathan Silverman.
Nel 2011 è sul grande schermo con la commedia romantica "Amore e Matrimoni" e con "Questini di famiglia".
Il 2016 è invece l'anno di "New York Academy", film di grande successo per la regia di Michael Damian.
È stata sposata 4 volte, la prima con il figlio del grande regista inglese Richard Attenborough, poi con Geoffrey Planer, David Flynn con cui ha avuto 3 figli e James Keach, suo collega ne "La Signora del west" con cui ha avuto 2 gemelli. La regina Elisabetta l'ha nominata OBE, acronimo di Officer of the Order of the British Empire, anche se nel 2005 ha preso la cittadinanza statunitense.
Donna dalla personalità forte e con tante passioni, come la pittura, la solidarietà, e il ballo (ha partecipato alla versione americana di "Ballando con le stelle"). Vive a Malibu in una splendida e lussuosissima villa in cui anni fa i Radiohead ebbero l'onore di registrare un loro cd.
Paola Mattu Furci
Jane Seymour Filmografia - Cinema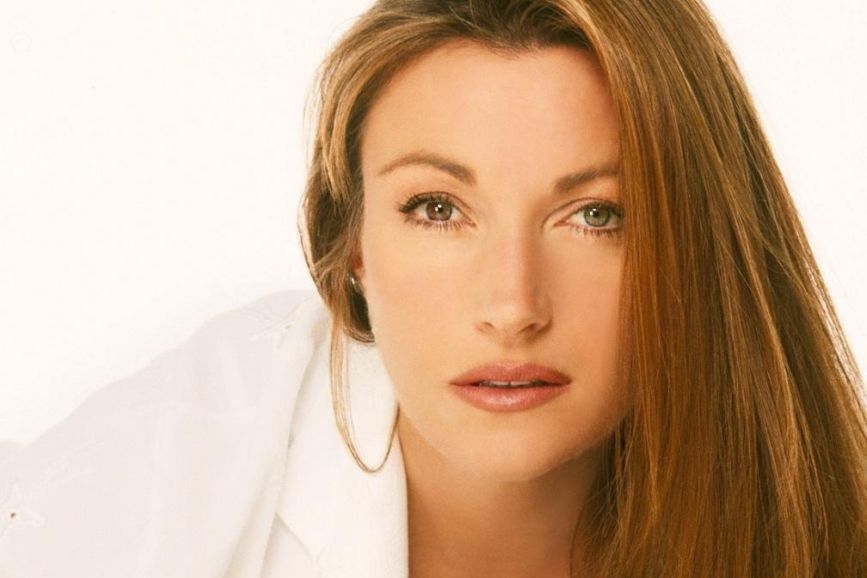 Oh, che bella guerra!, regia di Richard Attenborough (1969)
Unica via: la fuga, regia di Bent Christensen (1970)
Gli anni dell'avventura, regia di Richard Attenborough (1972)
Agente 007 - Vivi e lascia morire, regia di Guy Hamilton (1973)
Morir... dormir... tal vez soñar, regia di Manuel Mur Oti (1976)
Sinbad e l'occhio della tigre, regia di Sam Wanamaker (1977)
Beniamino segugio celeste, regia di Joe Camp (1980)
Ovunque nel tempo, regia di Jeannot Szwarc (1980)
Lassiter lo scassinatore, regia di Roger Young (1984)
Palle d'acciaio, regia di Ken Finkleman (1985)
Le chiavi della libertà, regia di Steve Feke (1988)
Il tunnel, regia di Antonio Drove (1988)
L'isola dei cavalli selvaggi, regia di Eleanor Lindo (2002)
2 single a nozze - Wedding Crashers, regia di David Dobkin (2005)
The Beach Party at the Threshold of Hell, regia di Jonny Gillette e Kevin Wheatley (2006)
Appuntamento al buio, regia di James Keach (2006)
After Sex - Dopo il sesso, regia di Eric Amadio (2007)
Wake, regia di Ellie Kanner (2009)
Il coniglietto magico, regia di Michael Landon Jr. (2009)
The Assistants, regia di Steve Morris (2009)
Amore e matrimonio, regia di Dermot Mulroney (2011)
Questioni di famiglia, regia di Vivi Friedman (2011)
Freeloaders, regia di Dan Rosen (2012)
Alla ricerca di Jane, regia di Jerusha Hess (2013)
Cinquanta sbavature di nero, regia di Michael Tiddes (2015)
New York Academy, regia di Michael Damian (2016)
Becoming Bond, regia di Josh Greenbaum (2017)
Sandy Wexler, regia di Steven Brill (2017)
Jane Seymour Filmografia - Televisione
Here Come the Double Deckers! (Serie TV), 1 episodio (1970)
Gli uomini della Raf (Serie TV), 1 episodio (1972)
The Strauss Family, regia di David Giles e David Reid (Miniserie TV) (1972)
Capitan Onedin- serie TV, 10 episodi (1972–1973)
I misteri di Orson Welles (Serie TV), 1 episodio (1973)
Frankenstein - Una storia vera, regia di Jack Smight (Miniserie TV) (1973)
The Best Pair of Legs in the Business, regia di Christopher Hodson (Film TV) (1974)
The Hanged Man (Serie TV), 1 episodio (1975)
The Story of David, regia di David Lowell Rich e Alex Segal (Film TV) (1976)
Our Mutual Friend, regia di Peter Hammond (Miniserie TV) (1976)
Capitani e Re, (Miniserie TV) (1976)
Benny and Barney: Las Vegas Undercover, regia di Ron Satlof (Film TV )(1977)
Uno sceriffo a New York (Serie TV), 1 episodio (1977)
Settima strada, regia di Richard Irving e Russ Mayberry (Miniserie TV) (1977)
Killer on Board, regia di Philip Leacock (Film TV) (1977)
The Four Feathers, regia di Don Sharp (Film TV) (1978)
La nuova terra, regia di Boris Sagal (Miniserie TV) (1978)
Dietro una maschera, regia di Delbert Mann (Film TV) (1978)
Galactica (Serie TV), 4 episodi (1978)
Quelle meravigliose ragazze di Dallas, regia di Bruce Bilson (Film TV) (1979)
La valle dell'Eden, regia di Harvey Hart (Miniserie TV) (1981)
BBC2 Playhouse (Serie TV), 1 episodio (1981)
La primula rossa, regia di Clive Donner (Miniserie TV) (1982)
Il fantasma dell'Opera, regia di Robert Markowitz (Film TV) (1983)
Inn, regia di Lawrence Gordon Clark, (Film TV) (1983)
Passione eterna, regia di John Korty (Film TV) (1983)
Delitto senza movente, regia di Richard Lang (Film TV) (1984)
Il sole sorge ancora, regia di James Goldstone  (Miniserie TV) (1984)
Amanti, regia di Richard Lang (Film TV) (1985)
Amanti, regia di Karen Arthur (Miniserie TV) (1986)
The Woman He Loved, regia di Charles Jarrott (Film TV) (1988)
Onassis, l'uomo più ricco del mondo, regia di Waris Hussein (Miniserie TV) (1988)
La vera storia di Jack lo Squartatore, regia di David Wickes (Miniserie TV) (1988)
La rivoluzione francese, regia di Robert Enrico e Richard T. Heffron (Miniserie TV) (1989)
Ricordi di guerra, regia di Dan Curtis (Miniserie TV) (1988)
Giorno e notte con l'assassino, regia di Bill L. Norton (Film TV) (1990)
Note d'amore, regia di Michael Ray Rhodes (Film TV) (1990)
Passion, regia di Will Mackenzie (Film TV) (1991)
Memories of Midnight, regia di Gary Nelson (Film TV) (1991)
L'omicidio corre sul filo, regia di E.W. Swackhamer (Film TV) (1992)
Istinto omicida, regia di James Keach (Film TV) (1992)
La signora del West -(Serie TV), 149 episodi (1993-1998)
Heidi, regia di Michael Ray Rhodes (Miniserie TV) (1993)
Splendida e mortale, regia di James Keach (Film TV)(1993)
Count on Me, regia di Paul Miller (Film TV) (1994)
Il coraggio della verità, regia di James Keach (Film TV) (1994)
La tata (Serie TV), 1 episodio (1995)
California (Serie TV), 1 episodio (1997)
Il senso della verità, regia di James Keach (Film TV)(1997)
Detective in corsia (Serie TV), 1 episodio (1997)
Avventura nell'Oceano, regia di Stewart Raffill (Film TV) (1998)
Teneramente insieme, regia di James Keach (Film TV) (1998)
Dharma & Greg (Serie TV), 1 episodio (1998)
Senza passato, regia di Harry Winer (Film TV) (1999)
Dr. Quinn - Il film, regia di James Keach (Film TV) (1999)
Omicidio allo specchio, regia di James Keach (Film TV) (2000)
Una vita per la libertà, regia di James Keach (Film TV) (2000)
Il richiamo del passato, regia di Marcus Cole (Film TV) (2000)
Blackout, regia di James Keach (Film TV) (2001)
La signora del West - Ritorno a Boston, regia di
Jerry London (Film TV) (2001)
Heart of a Stranger, regia di Dick Lowry (Film TV) (2002)
Law & Order - Unità vittime speciali (Serie TV), 1 episodio (2004)
Spin City (Serie TV), 1 episodio (2004)
Smallville (Serie TV), 6 episodi (2004-2005)
Modern Men (Serie TV), 7 episodi (2006)
How I Met Your Mother (Serie TV), 1 episodio (2006)
Justice - Nel nome della legge (Serie TV), 1 episodio (2006)
In Case of Emergency - Amici per la pelle (Serie TV), 3 episodi (2007)
Miss Marple (Serie TV), episodio 3x4 (2007)
Dear Prudence - Vacanza con delitto, regia di Paul Schneider (Film TV) (2007)
My Name Is Earl (Serie TV), 1 episodio (2008)
The Quitter Show (Serie TV), 3 episodi (2009)
Perfectly Prudence, regia di Paul Schneider (Film TV) (2011)
Castle (Serie TV), episodio 3x18 (2011)
Ritorno al lago, regia di Michael McKay (Film TV) (2012)
Franklin & Bash (Serie TV), 2 episodi (2012-2013)
Keep Calm and Karey On, regia di Gail Mancuso (Film TV) (2013)
Ben and Kate (Serie TV), 1 episodio (2013)
Newsreaders (Serie TV), 1 episodio (2013)
Lovestruck - Il musical, regia di Sanaa Hamri (Film TV) (2013)
Saige Paints the Sky, regia di Vince Marcello (Film TV) (2013)
Forever (Serie TV), 1 episodio St.1 ep.8 (2014)
Un Natale regale (A Royal Christmas), regia di Alex Zamm (Film TV) (2014)
Jane the Virgin (Serie TV), 2 episodi (2015)
Hooten and the Lady (Serie TV), 1 episodio (2016)