(Dr. Dolittle: Tail To The Chief) Regia: Craig Shapiro – Cast: Kyla Pratt, Peter Coyote, Malcolm Stewart, Karen Holness, Niall Matter, Elise Gatien, Christine Chatelain, Kwesi Ameyaw, Stephanie Belding – Genere: Commedia, colore, 85 minuti – Produzione: USA, Canada, 2008.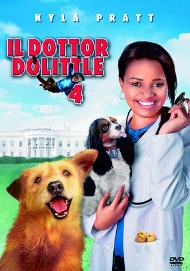 Maya Dolittle, ragazza in grado di parlare con gli animali, viene chiamata del presidente degli Stati Uniti per tentare di placare la sua cagnolina Daisy.
L'intervento di Maya servirà anche per evitare una crisi internazionale.