Biografia
Heather Graham è un'attrice che si è distinta per essere riuscita a costruire una carriera fra il comico e il drammatico, con illustri e apprezzati registi, mostrandosi molto abile nel contaminare le nostre nevrosi con quelle dei personaggi.
Heather Graham, una "cowgirl" mozzafiato
(Milwaukee, 29 gennaio 1970)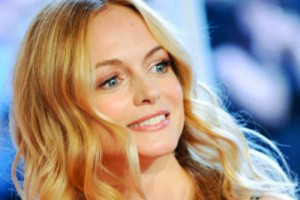 Nel 2001 è stata eletta, dalla rivista americana People Magazine, come una delle 50 persone più belle del mondo.
Nata a Milwaukee, nel Wisconsin, l'affascinante e brava Heather Graham cresce con la passione per la recitazione, sebbene la famiglia l'abbia ostacolata in questa scelta. La sua caparbietà le ha comunque permesso di iscriversi alla University of California di Los Angeles e di laurearsi brillantemente in arte drammatica.
Particolarmente nota per i suoi numerosi partners, la Graham comincia la carriera con piccoli ruoli secondari, come quello del 1984 in "Fuga d'inverno" di Gillian Armstrong con Mel Gibson, Diane Keaton e Matthew Modine.
La fortuna con la televisione, Heather è nel cast di "Twin Peaks"
Nel 1987 Heather Graham prende parte a qualche episodio della famosa serie televisiva "Genitori in blue jeans", per poi tornare ad una successione di piccole partecipazioni cinematografiche: nel 1988 ne "I gemelli" di Ivan Reitman; nel 1989 in "Drugstore Cowboy" e nel 1993 in "Cowgirls – Il nuovo sesso" entrambi di Gus Van Sant; mentre nel 1990 in "Ti amerò… fino ad ammazzarti" di Lawrence Kasdan. David Lynch la sceglie per il fortunato serial tv "Twin Peaks" (1991) e, di conseguenza, anche per il film ad esso ispirato "Fuoco cammina con me" del 1992. Il ruolo spesso affidatole di donna bella ma vuota comincia a starle stretto, e anche se partecipa a "Shout" (1991, di Jeffrey Hornaday), ancora in una parte a lei poco congeniale, grazie al fidanzato di turno, l'attore James Woods, ottiene una prova per lei più valida ne "La notte dell'imbroglio" del 1992 di Michael Ritchie.
Un susseguirsi di pellicole per l'attrice dalle spiccate doti comiche
La fortuna comincia a girare quando Emanuel Ungaro la vuole come testimonial per la sua campagna pubblicitaria e quando, nel 1993, lavora in "Sei gradi di separazione" di Fred Schepisi. È il 1997 quando si fa apprezzare in "Boogie Nights – L'altra Hollywood" di Paul Thomas Anderson. Scopre la sua vena comica grazie a "Bowfinger" di Frank Oz del 1999 con Steve Martin ed Eddie Murphy, ma, soprattutto, con "Austin Powers – La spia che ci provava" (1999) di Jay Roach al fianco di Mike Myers.
Questa verve le servirà molto anche nel serial tv "Scrubs" (2004 – 2005) del cui cast entrerà a far parte. Protagonista del bel film "La vera storia di Jack lo Squartatore – From Hell" del 2001 dei fratelli Hughes con Johnny Depp, passa poi alla commedia "Il guru" (2002) con Marisa Tomei e al thriller "Kill Me Softly" (2002) con Joseph Fiennes. Seguono: "Mary" (2005) di Abel Ferrara con Juliette Binoche e l'interessante "Bobby" del 2006 di Emilio Estevez.
La 'notte da leoni' di Heather Graham
Nel 2007 la troviamo in "Have Dreams, Will Travel" un film di Brad Isaacs con Matthew Modine e Val Kilmer, mentre nel 2008 in "Miss Conception" di Eric Styles.
Molto riuscito infine "Una notte da leoni" (2009), commedia nera di Todd Phillips ambientata a Las Vegas. Nel 2010 recita nella commedia "Father of Invention", di Trent Cooper, e l'anno successivo in "Judi Moody and the Not Bummer Summer", una commedia di John Schultz.
Nel 2013 ritorna a fianco del trio più pazzo d'America in "Una notte da leoni 3", sempre per la regia di Todd Phillips. Ma appare anche nel thriller "Compulsion" di Egidio Coccimiglio.
Sempre nel 2013 è in "Horns" di Alexandre Aja, adattamento cinematografico del romanzo "La vendetta del diavolo" del 2010, scritto da Joe Hill, figlio di Stephen King, l'anno dopo la troviamo in "Comportamenti molto… cattivi" di Tim Garrick, basato sul romanzo autobiografico "While I'm Dead Feed the Dog" di Ric Browde.
Domenica Quartuccio
Filmografia
Heather Graham Filmografia – Cinema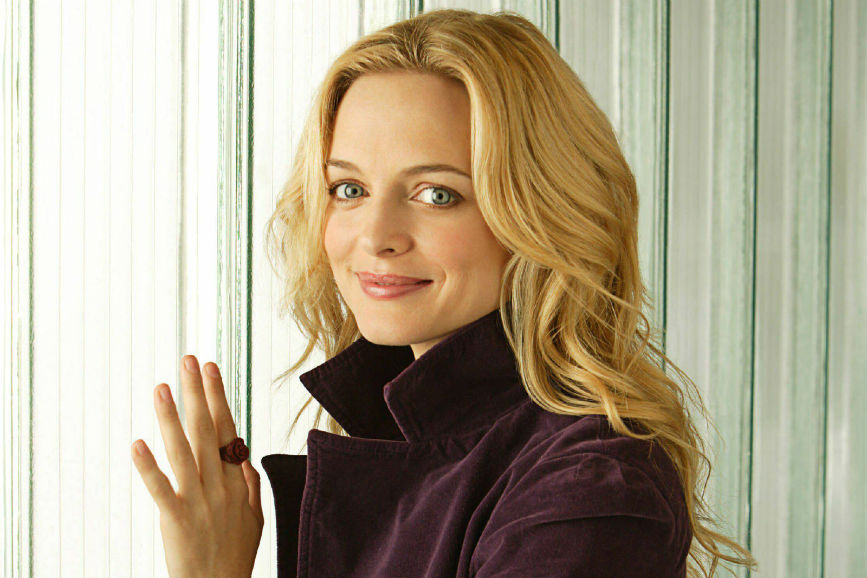 Mrs. Soffel, regia di Gillian Armstrong (1984)
Twins, regia di  Ivan Reitman (1988)
Licenza di guida, regia di  Greg Beeman (1988)
Drugstore Cowboy, regia di  Gus Van Sant (1989)
Ti amerò… fino ad ammazzarti, regia di  Lawrence Kasdan (1990)
Verdetto: Colpevole, regia di Sam Irvin (1991)
Shout, regia di Jeffrey Hornaday (1991)
Guilty as Charged, regia di Sam Irvin (1991)
Diggstown, regia di Michael Ritchie (1992)
Twin Peaks: Fire Walk With Me, regia di David Lynch (1992)
6 gradi di separazione, regia di Fred Schepisi (1993)
The Ballad of Little Jo, regia di Maggie Greenwald (1993)
Cowgirl – Il nuovo sesso, regia di Gus Van Sent (1993)
Don't Do It, regia di Eugene Hess (1994)
Mrs. Parker e il circolo vizioso, regia di Alan Rudolph (1994)
Desert Winds, regia di Michael A. Nickles (1995)
Thoughguy, regia di James Merendino (1995)
Run for Cover, regia di Richard W. Haines (1995)
Let It Be Me, regia di Eleanor Bergstain (1995)
Entertaining Angels: The Dorothy Day Story, regia di Michael Ray Rhodes (1996)
Swingers, regia di Dough Liman (1996)
Terrified, regia di James Merendino (1996)
Kiss & Tell, regia di Jordan Alan (1996)
The First Man, regia di Danny Kuchuck (1996)
Scream 2, regia di Wes Craven (1997)
Boogie Nights – L'altra Hollywood, regia di Paul Thomas Anderson (1997)
Two Girls and a Guy, regia di James Tobac (1997)
Ecstasy Generation, regia di Gregg Araki (1997)
Alexandria Hotel, regia di Andrea Barzini e James Merendino (1998)
Lost in Space, regia di Stephen Hopkins (1998)
Alien Love Triangle, regia di Danny Boyle (1999)
Bowfinger, regia di Frank Oz (1999)
American Woman (Video musicale, 1999)
Austin Powers: La spia che ci provava, regia di Jay Roach (1999)
Committed, regia di Lisa Krueger (2000)
La vera storia di Jack lo squartatore, regia di Allen e Albert Hughes (2001)
I marciapiedi di New York, regia di Edward Burns (2001)
Dimmi che non è vero, regia di James B. Rogers (2001)
Alien Love Triangle, regia di Danny Boyle (2002)
Il guru, regia di Daisy von Scherler Mayer (2002)
Killing Me Softly – Uccidimi dolcemente, regia di Chen Kaige (2002)
Hope Springs, regia di Mark Herman (2003)
Terapia d'urto, regia di Peter Segal (2003)
Blessed – Il seme del male, regia di Simon Fellows (2004)
Un matrimonio da copertina, regia di Nisha Ganatra (2005)
Mary, regia di Abel Ferrara (2005)
Cake – Ti amo, ti mollo… ti sposo, regia di Nisha Ganatra (2005)
Bobby, regia di Emilio Estevez (2006)
Prima o poi s…vengo!, regia di Billy Kent (2006)
Gray Matters, regia di Sue Kramer (2006)
Broke, regia di Alan White (2007)
Adrift in Manhattan, regia di Alfredo De Villa (2007)
Have Dreams, Will Travel, regia di Brad Isaacs (2007)
Miss Conception, regia di Eric Styles (2008)
Sesso, bugie e… difetti di fabbrica (Baby on Board), regia di Brian Herzlinger (2009)
Come ti ammazzo l'ex, regia di John Inwood (2009)
Una notte da leoni, regia di Todd Philips (2009)
Tradire è un'arte – Boogie Woogie, regia di Duncan Ward (2010)
Professione inventore (Father of Invention) , regia di Trent Cooper (2010)
5 Days of War, regia di Renny Harlin (2010)
Little in Common, regia di Adam Bernstein (2011)
The Flying Machine, regia di Dorota Kobiela (2011)
Son of Morning, regia di Yaniv Raz (2011)
Judy Moody and the Not Bummer Summer, regia di John Schultz (2011)
Portlandia, 1 episodio, (Serie Tv, 2011)
About Cherry, regia di Stephen Elliot (2012)
The Day, (Video musicale, 2011)
At Any Price, regia di Ramin Bahrani (2012)
Una notte da leoni 3, regia di Todd Philips (2013)
Compulsion, regia di Egidio Coccimiglio (2013)
Horns, regia di Alexandre Aja, (2013)
Comportamenti molto… cattivi, regia di Tim Garrick (2014)
Heather Graham Filmografia – Televisione
Student Exchange, regia di Mollie Miller, (Film TV)  1987)
I segreti di Twin Peaks, regia di David Lynch, (Serie TV, 6 episodi, seconda stagione) 1990)
Terra di pionieri, regia di Glenn Jordan (Film TV) 1991)
Fallen Angels, (Serie TV, episodio 2×5) (1995)
Bullet Hearts, (Film TV) (1996)
Oltre i limiti,  (Serie TV, episodio 2×2) (1996)
Fantasilandia, (Serie TV, episodio 1×1) (1998)
Sex and the City, (Serie TV,episodio 5×06) (2002)
Arrested Development – Ti presento i miei (Serie TV, episodio 1×14) (2004)
Scrubs – Medici ai primi ferri, (Serie TV, 9 episodi) (2004-2005)
Emily's Reasons Why Not, (Serie TV, 6 episodi) (2006-2008)
Californication, (Serie TV, 12 episodi) (2014)
Angie Tribeca, (Serie TV, episodio 2×04) (2016-2017)