Gabrielle Anwar è un'attrice britannica poco conosciuta a causa di una filmografia dove figurano più produzioni minori che film di successo; l'unica pellicola di alto livello a cui ha preso parte è il remake "Scent of a Woman - Profumo di donna" di Martin Brest.
Profumo di Gabrielle Anwar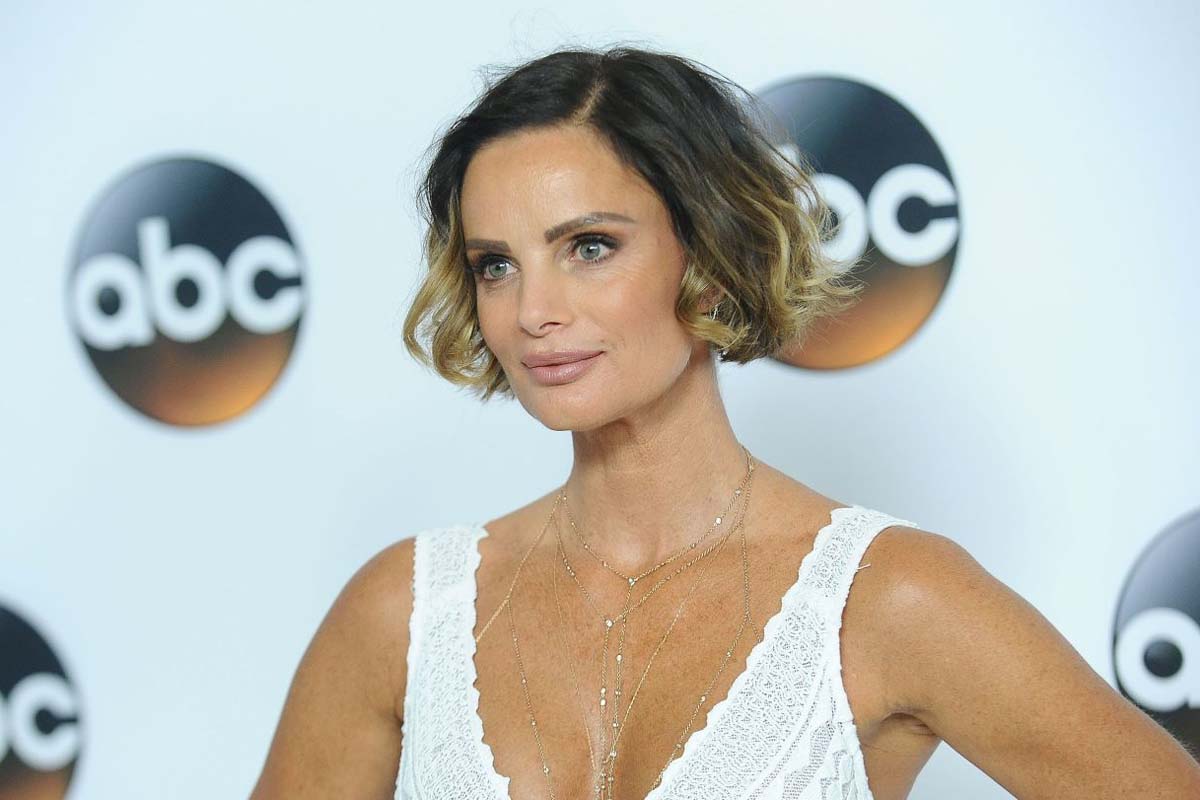 (Laleham, 4 Febbraio 1970)
Gabrielle Anwar è nata a Laleham, nel Middlesex, il 4 febbraio del 1970 da un'attrice e da un montatore cinematografico di origini persiane.
Decide a soli 15 anni di abbandonare la scuola per dedicarsi alla recitazione. Dopo alcuni ruoli nei programmi della tv inglese, parte per Los Angeles con il suo fidanzato Craig Shaffer per tentare la fortuna a Hollywood.
Tra i primi film in cui recita spicca la sua interpretazione in "Scent of a Woman - Profumo di donna" (1992) accanto ad Al Pacino, un bel remake del già ottimo film italiano recitato da Vittorio Gassman.
Gabrielle Anwar non riesce sfortunatamente a proseguire sulla scia del successo e si ritrova in produzioni minori, seppur interessanti, come "Ultracorpi – L'invasione continua" (1993) di Abel Ferrara; "I tre moschettieri" (1993) e "The Guilty - Il colpevole" (2000). Nel 2011 partecipa alla commedia di Vivi Friedman, "Questioni di famiglia", con Dermot Mulroney e Hope Davis.
L'arrivo anche sul piccolo schermo
Nel frattempo Gabrielle Anwar si dedica anche alla televisione, comparendo in alcune serie TV inglesi molto popolari tra cui spicca "I Tudors" (2007) con Jonathan Rhys-Meyers, dove interpreta però un ruolo minore, quello di Margaret Tudor. Lavora inoltre ad alcuni telefilm americani come "Burn Notice - Duro a morire" (2007 – 2013).
Ha una figlia di nome Willow e in Inghilterra è ancora molto amata come dimostrano i siti dedicati a lei dai suoi fans. Nel 1993 è stata inserita dalla rivista People tra le 50 persone più belle del mondo.
Nel 2017 Gabrielle Anwar riappare in tv nella famosa serie "C'era una volt" in cui interpreta
Paola Mattu Furci
Gabrielle Anwar Filmografia - Cinema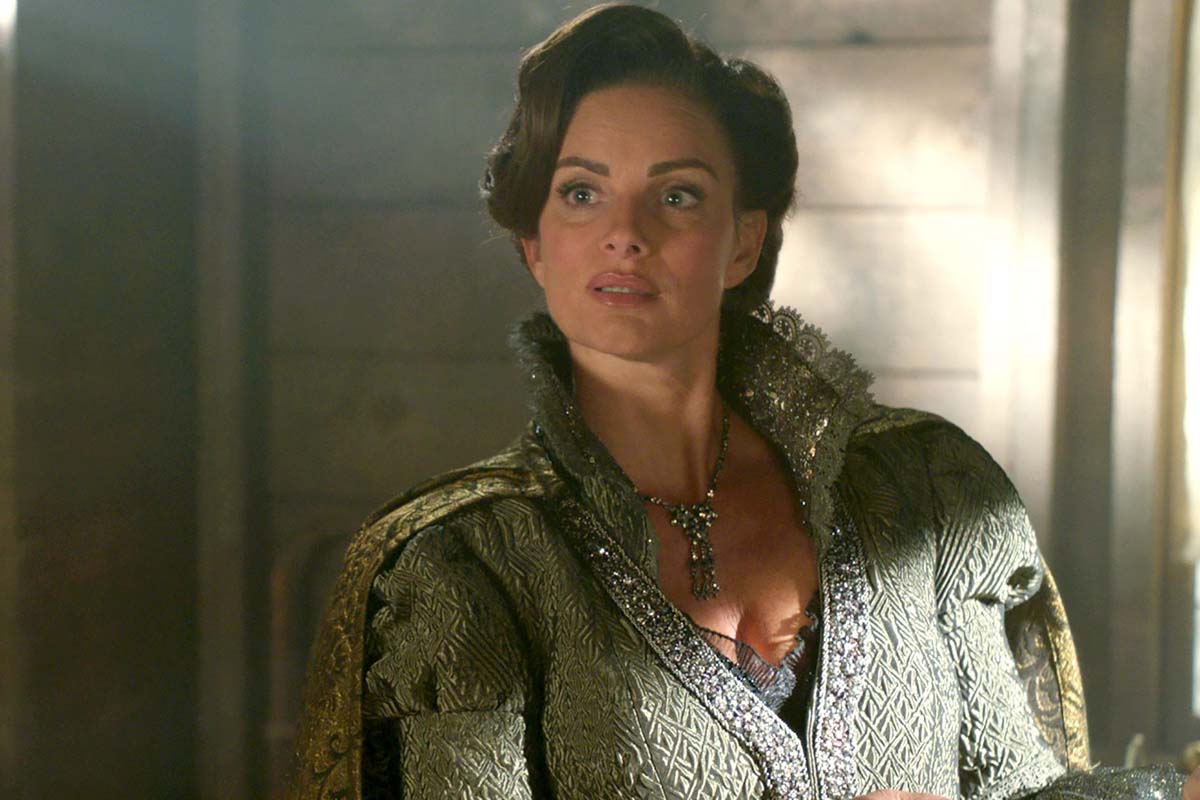 Manifesto, regia di Dušan Makavejev (1988)
Tuffo nel buio, regia di Steve Miner (1991)
Un agente segreto al liceo, regia di William Dear (1991)
Scent of a Woman - Profumo di donna, regia di Martin Brest (1992)
Ultracorpi - L'invasione continua, regia di Abel Ferrara (1993)
Amore con interessi, regia di Barry Sonnenfeld (1993)
I tre moschettieri, regia di Stephen Herek (1993) – Anna d'Austria
Intrigo perverso, regia di Patrick Dewolf (1995)
Cosa fare a Denver quando sei morto, regia di Gary Fleder (1995)
The Grave, regia di Jonas Pate (1996)
Nevada, regia di Gary Tieche (1997)
Sub Down, regia di Gregg Champion (1997)
Surf, onde e bionde, regia di John Quinn (1998)
The Manor - La dimora del crimine, regia di Ken Berris (1999)
Kimberly, regia di Frederic Golchan (1999)
If You Only Knew, regia di David Snedeker (2000)
The Guilty - Il colpevole, regia di Anthony Waller (2000)
North Beach, regia di Jed Mortenson e Richard Speight Jr. (2000)
Turbolence 3 (Turbulence 3: Heavy Metal), regia di Jorge Montesi (2001)
Swarm - Minaccia dalla giungla, regia di Jeff Hare (2001)
Save It for Later, regia di Clark Brigham (2003)
9/Tenths, regia di Bob Degus (2006)
Il segreto di Claire, regia di Jordan Barker (2006)
Crazy Eights, regia di James K. Jones (2006)
iMurders, regia di Robbie Bryan (2008)
Questioni di famiglia, regia di Vivi Friedman (2011)
A Warrior's Heart, regia di Michael F. Sears (2011)
Gabrielle Anwar Filmografia - Televisione
Hideaway – miniserie TV, 6 puntate (1986)
The Storyteller – serie TV, episodio 1x02 (1988)
First Born – serie TV, episodio 1x03 (1988)
Summer's Lease – serie TV, episodi 1x03-1x04 (1989)
Le cronache di Narnia: il principe Caspian e il viaggio del veliero – serie TV, episodi 1x03-1x04-1x06 (1989)
Press Gang – serie TV, 12 episodi (1990)
I misteri della giungla nera, regia di Kevin Connor – miniserie TV (1991)
Beverly Hills 90210 – serie TV, episodio 2x19 (1992)
Fallen Angels – serie TV, episodio 1x01 (1993)
Un problema d'onore, regia di Ken Olin – film TV (1995)
The Ripper - Nel cuore del terrore, regia di Janet Meyers – film TV (1997)
My Little Assassin, regia di Jack Bender – film TV (1999)
Without Malice, regia di Rob W. King – film TV (2000)
How to Marry a Billionaire: A Christmas Tale, regia di Rod Daniel – film TV (2000)
The Practice - Professione avvocati – serie TV, episodio 6x09 (2001)
Sherlock, regia di Graham Theakston – film TV (2002)
John Doe – serie TV, episodi 1x09-1x12 (2002-2003)
L'ombra del passato, regia di Jeff Beesley – film TV (2004)
Mysterious Island, regia di Russell Mulcahy – miniserie TV (2005)
Tutta la verità, regia di Brian Trenchard-Smith – film TV (2006)
The Librarian 2 - Ritorno alle miniere di Re Salomone, regia di Jonathan Frakes – film TV (2006)
I Tudors – serie TV, 6 episodi (2007) – Maria Tudor
Burn Notice - Duro a morire – serie TV, 111 episodi (2007-2013)
Law & Order: Unità vittime speciali – serie TV, episodio 9x14 (2008)
Lies Between Friends, regia di Walter Klenhard – film TV (2010)
Nora Roberts - L'estate dei misteri, regia di Peter Markle – film TV (2011)
C'era una volta (Once Upon a Time) – serie TV (2017-2018)