Biografia
David Mazouz è un 'attore bambino', ovvero uno di quei talenti che iniziano a lavorare nel mondo dello spettacolo fin da piccolissimi e spesso proseguono con una lunga e fiorente carriera che per Mazouz, però, deve ancora decollare.
David Mazouz, la giovane promessa delle serie tv
(19 febbraio 2001)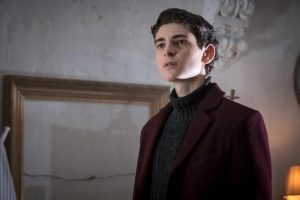 David Mazouz debutta nel mondo dello spettacolo nel 2010 nella serie "Amish Grace".
Appare in qualche episodio di "Mike & Molly" e di "Private Practice", in "Criminal Minds" e nel film romantico "Coming and Going".
Con "Touch", la nuova serie targata FOX, ottiene il primo ruolo fisso in televisione, interpretando un bambino autistico con un dono eccezionale. Nel 2013 lavora con Rotimi Rainwater nel film "Conversations With Andy", ma il ruolo che ne fa una star di fama internazionale, è senza dubbio il personaggio del giovanissimo Bruce Wayne nella serie tv di successo "Gotham", targata Netflix e dedicata ad un ipotetico prequel di ciò che accadde prima che la città potesse vedere per la prima volta, planare sulle sue tettoie, il temutissimo 'Uomo Pipistrello'.
David Mazouz al cinema
Nel 2011 ottiene il primo ruolo in una produzione cinematografica, "Coming & Going", dove interpreta Timmy. Negli anni successivi seguono "Sanitarium" (2013), "The Games Maker" (2014) e "Conversations With Andy" (2014).
Nel 2015 recita nel film "Incarnate" di Brad Peyton.
Maria Grazia Bosu
Filmografia
David Mazouz Filmografia – Cinema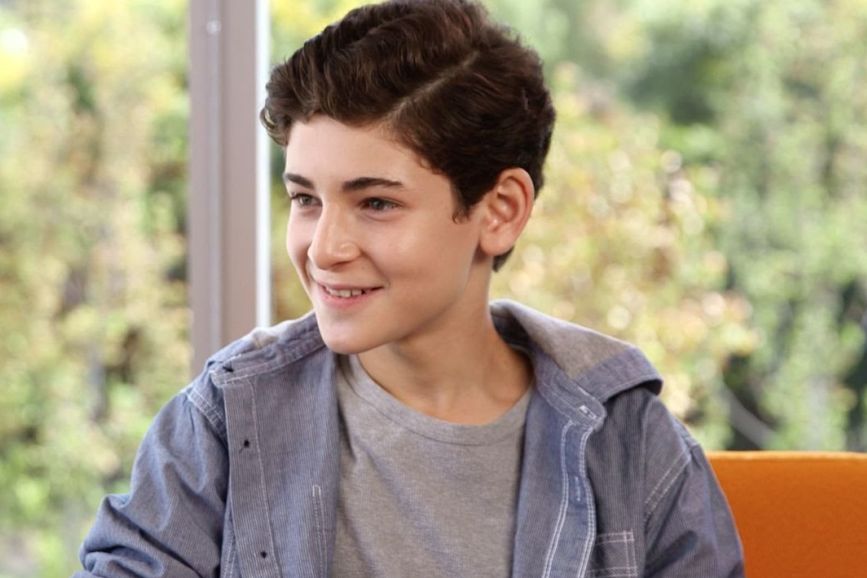 Coming & Going, regia di Edoardo Ponti (2011)
Sanitarium, regia di Bryan Ortiz, Bryan Ramirez, Kerry Valderrama (2013)
Dear Dumb Diary, regia di Kristin Hanggi (2013)
The Games Maker (2014)
Conversations with Andy (2014)
Incarnate, regia di Brad Peyton (2016)
The Darkness, regia di Greg McLean (2016)
David Mazouz Filmografia – Televisione
La forza del perdono, regia di Gregg Champion (2010)
Mike & Molly, (Serie TV 1 episodio) (2010)
Private Practice, (Serie TV 1 episodio) (2011)
The Office, (Serie TV 1 episodio) (2011)
Criminal Minds, (Serie TV 1 episodio) (2011)
Touch, (Serie TV) (2012-2013)
Mio caro stupidiario (Dear Dumb Diary), regia di Kristin Hanggi – film TV (2013)
Gotham – serie TV, 48 episodi (2014-in corso)