Biografia
Una lunga corsa sulle montagne russe la vita di David Carradine, uno dei più talentuosi e caratteristici attori di Hollywood.
David Carradine, il Bill che tutti vorrebbero uccidere
(Los Angeles, 8 dicembre 1936 – Bangkok, 3 giugno 2009)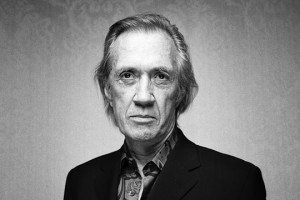 John Arthur Carradine, conosciuto da tutti con lo pseudonimo di David Carradine, nasce nelle magica Los Angeles l'8 dicembre del 1936 e il suo futuro sembra già scritto tra le stelle. Suo padre è il noto attore di film western John Carradine, uno dei più grandi nomi del cinema di quei tempi. Come lui anche Keith, Robert, Michael Bowen, Calista e Kansas, i suoi fratelli e le sue sorelle, intraprendono la carriera cinematografica. Come accade a molti figli di grandi star, anche se indirettamente trasportati dall'onda del successo, l'adolescenza risulta burrascosa e ricca di esperienze piuttosto nocive infatti David per qualche anno studia in una scuola-riformatorio di New York dove pratica anche il servizio militare.
David Carradine e il primo incontro con la cinepresa
Ma ciò non ostacola l'amore che nutre per lo spettacolo e soprattutto per la musica (molte sue canzoni saranno anche colonne sonore dei film in cui recita). Questo amore nasce tra i banchi della San Francisco State University dove prende lezioni di teoria musicale e composizione, per poi entrare a far parte di una compagnia teatrale specializzata in drammi shakespeariani, dove inizia a mettere alla prova il suo talento. Successivamente trascorre i due anni obbligatori nell'esercito e lì conosce colui che sarà uno dei maggiori registi del panorama horror, Larry Cohen. Trascorso il biennio, ritorna fedelmente in teatro e debutta come attore accanto a Christopher Plummer, nei musical di Broadway "The Deputy" e "The Royal Hunt of the Sun" rimanendo colpito dalla sua stessa bravura. Lui non se ne accorge ma molti produttori hanno gli occhi puntati su di lui e cominciano a capire che il suo futuro potrebbe essere sul grande schermo, così per metterlo alla prova agli inizi degli anni Sessanta comincia a lavorare in molte serie televisive tra cui: "Armstrong Circle Theatre" (1963), "East Side/West Side" (1963), "Arrest and Trial" (1964), "Il Virginiano" (1964) e "Wagon Train" (1963). In quest'ultima serie è diretto da R.G. Springsteen che, affascinato dalle sue doti artistiche e dalla sua personalità, allo stesso tempo eccentrica e malinconica, decide di renderlo protagonista del suo "Taggart 5000 dollari vivo o morto" (1964) sancendo così il suo debutto nel mondo del cinema.
Nel 1966 segue le fortunate orme del padre e si cimenta nel genere western nella serie tv "Shane", che gli dona immensa popolarità e gli consente di realizzare numerosi film (sempre a tema western) come "Il pistolero di Dio" (1968), "Appuntamento per una vendetta" (1969), "Il grande giorno di Jim Flagg" (1969), "L'ultimo tramonto sulla terra dei McMasters" (1970), "Macho Callagan" (1970).
David Carradine e il vero grande amore della sua vita: le arti marziali
Nel 1960 intanto si sposa con Donna Lee Becht e mette al mondo un figlio; la loro unione però dura solo fino al 1968 perché conosce e si innamora perdutamente dell'attrice Barbara Hershey. Dalla loro unione che termina nel 1975, nasce Tom. In questi anni e su questi set conosce l'attore Robert Mitchum, con cui condivide un'altra sua grande passione: l'amore sfrenato per l'alcol. Intanto le porte del successo si aprono definitivamente con la fortunatissima serie televisiva "Kung Fu", girata tra 1972 e 1975, con i più grandi registi del momento tra cui Richard Lang, Robert Butler, Harry Harris, Robert Michael Lewis, Lee Philips e tanti altri. Per la sua straordinaria interpretazione di quello che diventerà il leggendario esperto di arti marziali Kwai Chang Caine, riceve una nomination come Miglior Attore Protagonista agli Emmy Awards e una ai Golden Globe.
David è da sempre grande appassionato delle discipline orientali e nonostante il suo animo irrequieto, si cimenta negli studi e nella pratica di religioni e filosofie spirituali, cercando di farle conoscere al popolo americano. In comune con il suo personaggio Kwai Chang Caine ha l'amore per le arti marziali, infatti lui pratica assiduamente Tai Chi e Qui Gong. A tal proposito scrive un libro "Spirit of the Shaolin", in cui descrive ed elogia le dottrine filosofiche che accompagnano l'arte del Kung Fu. Nel 1972 Martin Scorsese lo sceglie per il ruolo di Big Bill Shelly in una della pellicole che lo consacrano al successo, "America 1929 – Sterminateli senza pietà". David Carradine è applauditissimo in "Mean Streets – Domenica in chiesa, lunedì all'inferno" (1973), in cui dà il meglio di sé con Harvey Keitel e Robert De Niro. Seguono altri importanti film che hanno segnato la sua lunga carriera tra cui: "Il lungo addio" (1973), "You and Me" (1975) e "L'uovo del serpente" (1977).
Nel frattempo nel 1976 arriva la seconda nomination ai Golden Globe per il ruolo del cantante Woody Guthrie in "Questa è la mia terra" di Abel Rosemberg. Dopo qualche anno trascorso passando da una donna all'altra, incontra Linda Gilbert e decide di portarla all'altare, ma anche questo matrimonio non ha vita lunga poiché finisce nel 1983. Nel 1980 riscuote grande successo insieme ai fratelli Keith e Robert in "I cavalieri dalle lunghe ombre" di Walter Hills. Nel ventennio successivo è protagonista di un interminabile elenco di film tra cui: "Q – Il serpente alato" (1982),"Oltre il confine" (1984), "Crime of Crime" (1989), "Due nel mirino" (1990), "Capital Punishment" (1991), "Kill Zone" (1993), The Good Life" (1997), "Zoo" (1999) fino a inaugurare il nuovo millennio con "Dangerous Curves" (2000).
L'incredibile parabola di David Carradine
In tutti questi anni però il successo David Carradine affievolisce e i ruoli cominciano a passare in secondo piano o addirittura ad essere pessimi. In più c'è l'aggravante dell'alcolismo che accompagna fedelmente la sua depressione, dovuta all'insoddisfazione che gli procura lo stesso mestiere che l'ha reso famoso al mondo intero. Nel 1989 infatti, dopo essersi sposato con l'attrice Gail Jensen (con la quale resta fino al 1997) è arrestato per guida in stato di ebbrezza e passa due giorni in prigione con la condanna a svolgere i servizi sociali per qualche tempo. Marina Anderson sembra risolvere i suoi problemi tant'è che dichiarandosi perdutamente innamorato, la sposa; la magia però dura solo tre anni. C'è chi lo dà ormai per spacciato su ogni fronte, ma non Quentin Tarantino che gli consente letteralmente di risorgere con il ruolo dello spietato e vendicativo assassino Bill in "Kill Bill: Vol. 1" (2003) in cui affianca la bellissima Uma Thurman.
Per questo ruolo che sembra cucito su misura per lui, David Carradine vince un Saturn Award come Migliore Attore non Protagonista e viene nuovamente nominato ai Golden Globe. Stesso successo si ripete con la seconda parte del film intitolata appunto "Kill Bill: Vol. 2" (2004). Dopo l'improvvisa e fulminea ondata di successo, ricomincia a girare film a basso budget e di scarsa importanza: "Last Goodbye" (2004), "Brothers in Arms" (2005), "Homo Erectus" (2006), "Epic Movie" (2007), "Permanent Vacation" (2007), "Fuego" (2007), "Hell Ride" (2008), "My Suicide" (2009), "Autumn" (2009) e "Break" (2009) tanto per citarne qualcuno. Anche se la carriera non va esattamente a gonfie vele, l'amore lo soddisfa pienamente.
David Carradine, un colpo di scena dopo l'altro
Dopo il divorzio con la Anderson incontra Annie Bierman, che sposa nel 2004 promettendole amore eterno. Il 4 giugno 2009 David Carradine viene trovato impiccato all'interno della Suite Room 352 del Park Nai Hotel in Wireless Road di Bangkok. Il mondo è letteralmente sconvolto e le ipotesi su questa strana morte aumentano di giorno in giorno. Inizialmente si pensa al suicidio, ma David non ha lasciato né lettere né altro che potesse ricondurre le sue intenzioni a tale gesto.
Le indagini successive, svolte della polizia di Bangkok, rivelano che "l'attore è rimasto vittima di un gioco di autoerotismo, finito in tragedia". Al momento della scoperta infatti David è nudo, con gli organi genitali legati ad una corda. Le telecamere a circuito chiuso confermano inoltre che nessuna persona esterna è intervenuta nella camera d'albergo dell'attore perciò si tende a scartare l'ipotesi di omicidio.
Giusy Del Salvatore
Filmografia
David Carradine Filmografia – Cinema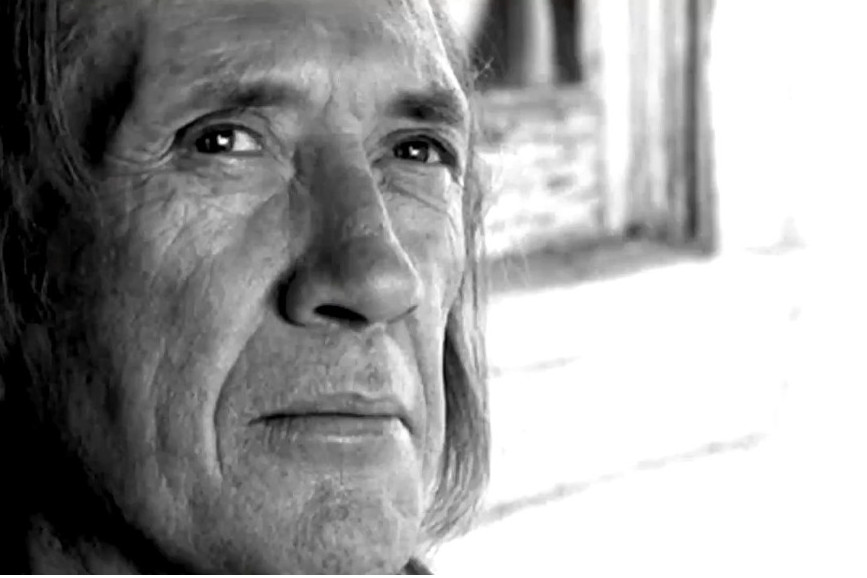 Taggart 5000 dollari vivo o morto, regia di R.G. Springsteen (1964)
Febbre sulla città, regia di Harvey Hart (1965)
Too Many Thieves, regia di Abner Biberman (1967)
The Violent Ones, regia di Fernando Lamas (1967)
Il pistolero di Dio,regia di Lee H. Katzin (1969)
Appuntamento per una vendetta, regia di Burt Kennedy (1969)
Il grande giorno di Jim Flagg, regia di Burt Kennedy (1969)
L'ultimo tramonto sulla terra dei Mc Masters, regia di Alf Kjellin (1970)
Macho Callahan, regia di Bernard L. Kowalski (1970)
America 1929 – Sterminateli senza pietà, regia di Martin Scorsese (1972)
Il lungo addio, regia di Robert Altman (1973)
Mean Streets, regia di Martin Scorsese (1973)
Anno 2000 la corsa della morte, regia di Paul Bartel (1975)
You and Me, regia di David Carradine (1975)
Cannonball!, regia di Paul Bartel (1976)
Questa terra è la mia terra, regia di Hal Ashby (1976)
Inferno in Florida, regia di Corey Allen (1977)
L'uovo del serpente, regia di Ingmar Bergman (1977)
Salvate il Gray Lady, regia di David Greene (1978)
I gladiatori dell'anno 3000, regia di Allan Arkush, Nicholas Niciphor, Roger Corman (1978)
Messaggi da forze sconosciute, regia di Richard Moore (1978)
Je te tiens, tu me tiens par la barbichette, regia di Jean Yanne (1979)
Fast Charlie… the Moonbeam Rider, regia di Steve Carver (1979)
I cavalieri dalle lunghe ombre, regia di Walter Hill (1980)
Cloud Dancer, regia di Barry Brown (1980)
Il rally più pazzo d'Africa, regia di Harry Hurwitz (1982)
Il serpente alato, regia di Larry Cohen (1982)
Trick or Treats, regia di Gary Graver (1982)
Una magnum per McQuade, regia di Steve Carver (1983)
Americana, regia di David Carradine (1983)
The Warrior and the Sorceress, regia di John C. Broderick (1984)
Oltre il confine, regia di José Luis Borau (1984)
Vietnam: la grande fuga, regia di Gideon Amir (1986)
Risposta armata, regia di Fred Olen Ray (1986)
Heartbeat, regia di John Nicolella (1987)
Le ruote del terrore, regia di Gordon Hessler (1987)
Marathon, regia di Terence Young (1988)
Animal Protector, regia di Mats Helge (1988)
Fatal Secret, regia di Mats Helge e Anders Nilsson (1988)
Open Fire, regia di Roger Mende (1988)
Warlords – i signori della guerra, regia di Fred Olen Ray (1988)
Neve tropicale, regia di Ciro Durán (1988)
The Mad Bunch, regia di Mats Helge e Arne Mattsson (1989)
Tramonto, regia di Anthony Hickox (1989)
Night children – i ragazzi della notte, regia di Norbert Meisel (1989)
Crime of Crimes, regia di Alfredo Zacarías (1989)
Il dono del silenzio, regia di Robert Martin Carroll (1989)
Il regno dei malvagi stregoni, regia di Charles B. Griffith (1989)
Crime Zone, regia di Luis Llosa (1989)
Nowhere to Run, regia di Carl Franklin (1989)
Se ti piace… vai…, regia di Guy Hamilton (1989)
Due gemelli e una monella, regia di Jon Turteltaub (1989)
Future Force, regia di David A. Prior (1989)
Le orme della Lince, regia di Antonio Gonzalo (1990)
Due nel mirino, regia di John Badham (1990)
Future Zone, regia di David A. Prior (1990)
Codice marziale, regia di Steve Cohen (1991)
Terrore a mezzanotte, regia di William Crain (1991)
Giungla di fuoco, regia di Cirio H. Santiago (1991)
Karate Cop, regia di Alan Roberts (1991)
I guerrieri delle dune, regia di Cirio H. Santiago (1991)
The Eliminator, regia di H. Kaye Dyal (1991)
Capital Punishment, regia di David Huey (1991)
Non entrate in quella casa, regia di Fred Olen Ray (1992)
Doppio guaio a Los Angeles, regia di John Paragon(1992)
Roadside Prophets, regia di Abbe Wool (1992)
Waxwork 2 – Bentornati al museo delle cere, regia di Anthony Hickox (1992)
Night Rhythms, regia di Gregory Dark (1992)
Istinti pericolosi, regia di Gregory Dark (1992)
Distant Justice, regia di Tôru Murakawa (1992)
Kill Zone, regia di Cirio H. Santiago (1993)
Frontera Sur, regia di Ernesto García Cabral e Hugo Stiglitz (1993)
Bitter End, regia di Bill Henderson (1993)
Dead Center, regia di Steve Carver (1993)
Cercasi successo disperatamente, regia di Ninì Grassia (1994)
L'aquila e il cavallo, regia di Serge Korber (1994)
Jailbreak, regia di Victoria Muspratt (1997)
The Good Life, regia di Alan Mehrez e Matthew Harrison (1997)
Confronto finale, regia di Sidney J. Furie (1997)
Disegno Criminale, regia di Mark Freed (1998)
Light Speed, regia di Roger Mende (1998)
Sublet, regia di John Hamilton (1998)
Gli adoratori del male, regia di Ethan Wiley (1998)
The New Swiss Family Robinson, regia di Stewart Raffill (1998)
The Effects of Magic, regia di Charlie Martinez e Chuck Martinez (1998)
Fievel – Il tesoro dell'isola di Manhattan, regia di Larry Latham (1998) voce
Il bacio di uno sconosciuto, regia di Sam Irvin (1999)
The Puzzle in the Air, regia di Gino Cabanas (1999)
Zoo, regia di Alexandra King (1999)
Knocking on Death's Door, regia di Mitch Marcus (1999)
Shepherd, regia di Peter Hayman (1999)
Natural Selection, regia di Mark Lambert Bristol (1999)
Nightfall, regia di Gwyneth Gibby (2000)
Dangerous Curves, regia di Jeremiah Cullinane (2000)
Full Blast, regia di Eric Mintz (2000)
Guaranteed on delivery, regia di Dean Rusu (2001)
The Donor, regia di Jean-Marie Pallardy (2001)
Down 'n Dirty, regia di Fred Williamson (2001)
Balto – Il mistero del lupo, regia di Phil Weinstein (2002) voce
Wheatfield with Crows, regia di Brent Roske (2002)
American Reel, regia di Mark Archer (2003)
Kill Bill vol. 1, regia di Quentin Tarantino (2003)
Bala perdida, regia di Pau Martínez (2003)
Dead & Breakfast, regia di Matthew Leutwyler (2004)
Kill Bill vol. 2, regia di Quentin Tarantino (2004)
Hair High, regia di Bill Plympton (2004) voce
Last Goodbye, regia di Jacob Gentry (2004)
Max Havoc: Curse of the Dragon, regia di Albert Pyun e Isaac Florentine (2004)
Brothers in Arms, regia di Jean-Claude La Marre (2005)
Miracle at Sage Creek, regia di James Intveld (2005)
The Last Sect, regia di Jonathan Dueck (2006)
Final Move, regia di Joey Travolta (2006)
Homo Erectus, regia di Adam Rifkin (2007)
Blizhniy Boy: The Ultimate Fighter, regia di Erken Ialgashev (2007)
Epic Movie, regia di Jason Friedberg e Aaron Seltzer (2007)
Treasure Raiders, regia di Brent Huff (2007)
How to Rob a Bank, regia di Andrews Jenkins (2007)
Fall Down Dead, regia di Jon Keeyes (2007)
Permanent Vacation, regia di W. Scott Peake (2007)
Fuego, regia di Damian Chapa (2007)
Big Stan, regia di Rob Schneider (2007)
Richard III, regia di Scott Anderson (2008)
Hell Ride, regia di Larry Bishop (2008)
Camille, regia di Gregory Mackenzie (2008)
Last Hour, regia di Pascal Caubet (2008)
Break, regia di Marc Clebanoff (2008)
Death Race, regia di Paul W.S. Anderson (2008) voce
The Golden Boys, regia di Daniel Adams (2008)
Kandisha, regia di Jerome Cohen-Olivar (2008)
My Suicide, regia di David Lee Miller (2009)
Absolute Evil, regia di Ulli Lommel (2009)
Road of No Return, regia di Parviz Saghizadeh (2009)
Crank: High Voltage, regia di Mark Neveldine e Brian Taylor (2009)
Autumn, regia di Steven Rumbelow (2009)
The Rain, regia di Douglas Schulze (2009)
Bad Cop, regia di amian Chapa (2009)
All Hell Broke Loose, regia di Christopher Forbes (2009) voce
Six Days in Paradise, regia di John Vidor (2010)
Money to Burn, regia di Roger Mende (2010)
Detention, regia di James D.R. Hickox (2010)
Su Qi-Er, regia di Woo-ping Yuen (2010)
Stretch, regia di Charles de Meaux (2011)
Eldorado, regia di Richard Driscoll (2012)
Night of the Templar, regia di Paul Sampson (2012)
Mata Hari, regia di David Carradine (2014)
David Carradine Filmografia – Televisione
A Christmas Carol, regia di James Caddigan (1947)
Armstrong Circle Theatre, (Serie TV, episodio 13×19) (1963)
Carovane verso il west, (Serie TV, episodio 7×9) (1963)
Assistente sociale, (Serie TV, episodio 1×8) (1963)
Sotto accusa, (Serie TV, episodio 1×23) (1964)
Il virginiano, (Serie TV, episodio 2×23) (1964)
Polvere di stelle, (Serie TV, episodio 2×17) (1965)
L'ora di Hitchcock, (Serie TV, episodi 2×26-3×22) (1964-1965)
Le cause dell'avvocato O'Brien, (Serie TV, episodi 1×20-1×21) (1966)
Shane, (Serie TV, 17 episodi) (1966)
Johnny Belinda, regia di Paul Bogart (1967)
Coronet Blue, (Serie TV, episodio 1×3) (1967)
Cimarron Strip, (Serie TV, episodio 1×5) (1967)
Reporter alla ribalta (Serie TV, episodio 2×19) (1970)
Maybe I'll Come Home in the Spring, regia di Joseph Sargent (1971)
Storie del vecchio west (Serie TV, episodio 16×22) (1971)
Mistero in galleria (Serie TV, episodio 2×5) (1971)
Ironside, (Serie TV, episodi 1×27-4×15-5×13) (1968-1971)
Kung Fu, (Serie TV, 63 episodi) (1972-1975)
La famiglia Holvak (Serie TV, episodi 1×1-1×2) (1975)
Mr. Horn, regia di Jack Starrett (1979)
Gauguin the Savage, regia di Fielder Cook (1980)
High Noon, Part II: The Return of Will Kane, regia di Jerry Jameson (1980)
Darkroom, (Serie TV, episodio 1×9) (1981)
Jealousy, regia di Jeffrey Bloom (1984)
Supercopter (Serie TV, episodio 1×10) (1984)
L'ora del mistero (Serie TV, episodio 1×4) (1984)
Fifty/Fifty (Serie TV, episodio 1×6) (1984)
Professione pericolo (Serie TV, episodi 3×11-4×7) (1983-1984)
Nord e Sud, (Miniserie TV, 6 episodi) (1985)
The Bad Seed, regia di Paul Wendkos (1985)
Kung Fu: The Movie, regia di Richard Lang (1986)
Maledetta libertà, regia di Steve Carver (1986)
Nord e Sud II, (Miniserie TV, 6 episodi) (1986)
Storie incredibili, (Serie TV, episodio 2×9) (1986)
La Sfida di Alcatraz, regia di Paul Wendkos (1987)
Night Heat, (Serie TV, episodio 3×12) (1987)
Matlock, (Serie TV, episodi 2×10-4×9-4×10) (1987-1989)
Ho visto cosa hai fatto… e so chi sei!, regia di Fred Walton (1988)
The Cover Girl and the Cop, regia di Neal Israel (1989)
I ragazzi della prateria, (Serie TV, episodio 2×2) (1990)
The Ray Bradbury Theater, (Serie TV, episodio 4×7) (1990)
Sorveglianza mortale, regia di Paul Ziller (1991)
Brotherhood of the Gun, regia di Vern Gillum (1991)
The Gambler Returns: The Luck of the Draw, regia di Dick Lowry (1991)
Human Target, (Serie TV, episodio 1×2) (1992)
Kung Fu: la leggenda continua, regia di Jud Taylor (1992)
Una giungla di stelle per capitan Simian, (Serie animata) (Voce) (1996)
Ultima fermata Saber River, regia di Dick Lowry (1997)
Lost Treasure of Dos Santos, regia di Jorge Montesi (1997)
Kung Fu: la leggenda continua (Serie TV, 84 episodi) (1993-1997)
La signora del West, (Serie TV, episodio 5×20) (1997)
Nosferatu: The First Vampire, regia di Wayne Keeley (1998)
Martian Law, regia di Anthony Hickox (1998)
Fast Track, (Serie TV, episodio 1×18) (1998)
Profiler – Intuizioni mortali (Serie TV, episodio 3×12) (1999)
Streghe, (Serie TV, episodio 1×22) (1999)
Acapulco H.E.A.T., (Serie TV, episodio 1×25) (1999)
In tribunale con Lynn, (Serie TV, 3 episodi) (2000)
By Dawn's Early Light, regia di Arthur Allan Seidelman (2000)
La regina di spade, (Serie TV, episodio 1×10) (2001)
Le avventure di Jackie Chan, (Serie animata, episodio 2×2) (Voce) (2001)
The Nightmare Room, (Serie TV, episodio 1×4) (2001)
Titus, (Serie TV, episodio 3×6) (2001)
Largo Winch: The Heir, regia di David Wu (2001)
Warden of Red Rock, regia di Stephen Gyllenhaal (2001)
The Defectors, regia di Jim Banks (2001)
Out of the Wilderness, regia di Gabe Essoe e Steve Kroschel (2001)
The Outsider, regia di Randa Haines (2002)
King of the Hill, (Serie animata, episodio 6×21) (2002)
Largo Winch, (Serie TV, episodi 1×24-2×1) (2001-2002)
Alias, (Serie TV, episodi 2×20-3×19) (2003-2004)
Eve, (Serie TV, episodio 2×13) (2005)
La principessa e la magia del drago, regia di David Wu, (Miniserie TV) (2006)
Medium, (Serie TV, episodio 2×16) (2006)
Danny Phantom, (Serie animata, episodi 2×6-2×15) (Voce) (2005-2006)
In Case of Emergency – Amici per la pelle (Serie TV, episodio 1×3) (2007)
Kung Fu Killer, regia di Philip Spink (2008)
Tiempo final, (Serie TV, episodio 2×6) (2008)
Mental, (Serie TV, episodio 1×3) (2009)
No Clean Break, (Serie TV) (2010)
Dinocroc vs. Supergator, regia di Jim Wynorski (2010)