Brendan Gleeson è un noto attore caratterista irlandese. Presente in oltre settanta film, nonostante sia riconosciuto maggiormente per i suoi ruoli secondari, è stato protagonista di molti lavori acclamati dalla critica. Candidato tre volte ai Golden Globe, una volta ai Bafta e infine vincitore del premio Primetime Emmy Award per la sua interpretazione di Wiston Churchill nel film tv "Into the Storm – La guerra di Churchill".
Brendan Gleeson, il mentore burbero e autoritario
(Dublino, 29 Marzo 1955)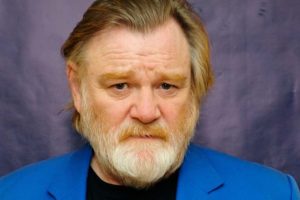 Brendan Gleeson nasce il 29 Marzo del 1955 a Dublino, da Pat e Frank Gleeson. Terminati gli studi scolastici (dove si cala per la prima volta nell'esperienza recitativa) inizia a studiare per diventare attore. Contemporaneamente alla sua carriera da interprete in produzione teatrali e televisioni locali, Gleeson è anche insegnante di lingua e letterature inglese e irlandese al Catholic Belcamp College di Dublino. Nel 1989 decide di dedicarsi totalmente alla recitazione e abbandona il suo lavoro da insegnante. Si Sposa nel 1982 con Mary Weldon, con la quale ha 4 figli: gli attori Domhnall e Brian, Fergus e lo scrittore Rùairì.
Dal teatro al cinema, una carriera in ascesa
Brendan Gleeson inizia a mettersi alla prova all'inizio del suo percorso artistico con il teatro, dove lavora con la compagnia di Dublino Passion Machine. Appare in diversi spettacoli e ne scrive e dirige alcuni come "The Birdtable" (1987), "Breaking Up" (1988) e "Babies and Bathwater" (1994).
Nel 1989 esordisce nel film tv "Dear Sarah", per poi essere sul grande schermo con "Il campo", in cui è diretto da Jim Sheridan. Il suo primo ruolo da protagonista lo ottiene all'età di trentasei anni nel film tv "The Treaty" (1991).
Il vero successo arriva con l'interpretazione di personaggi secondari in film irlandesi-britannici come "Braveheart – Cuore impavido" (1995), "Michael Collins" (1996) e "I dilettanti" (1997). Nel 1998 riceve il riconoscimento della critica grazie alla sua interpretazione di Martin Cahill in "The General".
Gleeson dimostrerà di essere un attore di successo anche in America recitando in pellicole come: "AI - Intelligenza artificiale" (2001) di Steven Spielberg e "Gangs of New York" (2002) di Martin Scorsese.
Nel 2004 entra nel cast della saga di Harry Potter, nel ruolo del professore Malocchio Moody. Accetta la parte principalmente per i figli, grandi fan della saga.
Nomination e premi per Brendan Gleeson
Nel 2008 Brendan Gleeson collabora nuovamente con il regista Martin Mcdonagh nel film "In Bruges – La coscienza dell'assassino". Grazie alla sua interpretazione riceve monti riconoscimenti, la sua prima nomination ai Golden Globe e ai Bafta. Nel 2009 interpreta il personaggio di Wiston Churchill nel film tv per la HBO "Into to the Storm – La guerra di Churchill". L'interpretazione di Churchill gli farà vincere un Emmy come Miglior Attore Protagonista in una miniserie o un film tv e una candidatura ai Golden Globe.
Nel 2011 ottiene la terza candidatura ai Golden Globe per la black comedy "Un poliziotto da happy hour" diretto John Michael Mcdonagh.
Successivamente avrà una nuova collaborazione con Martin Mcdonagh nel film "Calvario". La sua interpretazione di padre James Lavelle, sarà acclamata dalla critica e definita la migliore della sua carriera.
Nel 2016 entra a a far parte del cast dell'adattamento cinematografico del videogame "Assassin's Creed". Mentre nel 2017 lo vediamo in "Appuntamento al parco" di Joel Hopkins e "Paddington 2" di Paul King.
Ilaria Di Mattia
Brendan Gleeson Filmografia - Cinema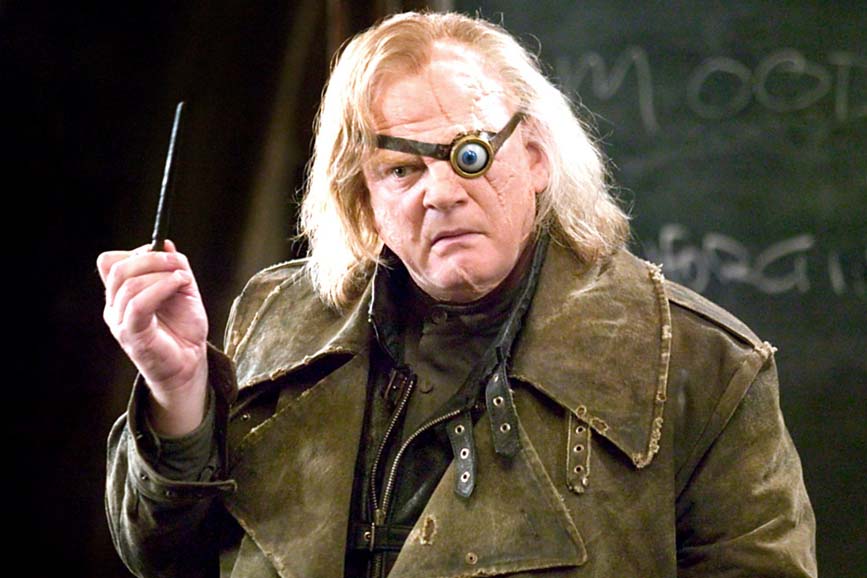 Il campo, regia di Jim Sheridan (1990)
Cuori ribelli, regia di Ron Howard (1992)
Tir-na-nog - È vietato portare cavalli in città , regia di Mike Newell (1992)
Braveheart - Cuore impavido , regia di Mel Gibson (1995)
Michael Collins, regia di Neil Jordan (1996)
Trojan Eddie, regia di Gilles MacKinnon (1996)
Messaggi quasi segreti, regia di Valerio Jalongo (1996)
Angela Mooney, regia di Tommy McArdle (1996)
Turbulence - La paura è nell'aria, regia di Robert Butler (1997)
Il garzone del macellaio - The Butcher's Boy, regia di Neil Jordan (1997)
I dilettanti, regia di Paddy Breathnach (1997)
A Further Gesture, regia di Robert Dornhelm (1997)
The General, regia di John Boorman (1998)
This Is My Father, regia di Paul Quinn (1998)
The Tale of Sweety Barrett, regia di Stephen Bradley (1998)
Lake Placid, regia di Steve Miner (1999)
La mia vita fino ad oggi , regia di Hugh Hudson (1999)
Mission: Impossible II, regia di John Woo (2000)
Harrison's Flowers, regia di Élie Chouraqui (2000)
Saltwater, regia di Conor McPherson (2000)
Wild About Henry, regia di Declan Lowney (2000)
Il sarto di Panama , regia di John Boorman (2001)
A.I. - Intelligenza artificiale , regia di Steven Spielberg (2001)
28 giorni dopo , regia di Danny Boyle (2002)
Gangs of New York, regia di Martin Scorsese (2002)
Indagini sporche - Dark Blue , regia di Ron Shelton (2002)
Ritorno a Cold Mountain , regia di Charles Frazier (2003)
In My Country , regia di John Boorman (2004)
Six Shooter, regia di Martin McDonagh - cortometraggio (2004)
Troy, regia di Wolfgang Petersen (2004)
The Village, regia di M. Night Shyamalan (2004)
Le crociate - Kingdom of Heaven , regia di Ridley Scott (2005)
Breakfast on Pluto, regia di Neil Jordan (2005)
Harry Potter e il calice di fuoco, regia di Mike Newell (2005)
Studs, regia di Paul Mercier (2006)
The Tiger's Tail, regia di John Boorman (2006)
Harry Potter e l'Ordine della Fenice, regia di David -Yates (2007)
La leggenda di Beowulf , regia di Robert Zemeckis (2007)
In Bruges - La coscienza dell'assassino, regia di Martin McDonagh (2008)
Perrier's Bounty, regia di Ian Fitzgibbon (2009)
Green Zone, regia di Paul Greengrass (2010)
Noreen, regia di Domnhall Gleeson - cortometraggio (2010)
Harry Potter e i Doni della Morte - Parte 1 , regia di David Yates (2010)
Un poliziotto da happy hour , regia di John Michael McDonagh (2011)
Albert Nobbs, regia di Rodrigo García (2011)
The Raven, regia di James McTeigue (2012)
Safe House - Nessuno è al sicuro , regia di Daniel Espinosa (2012)
La regola del silenzio - The Company You Keep , regia di Robert Redford (2012)
The Grand Seduction, regia di Don McKellar (2013)
Edge of Tomorrow - Senza domani , regia di Doug Liman (2014)
Calvario, regia di John Michael McDonagh (2014)
Stonehearst Asylum, regia di Brad Anderson (2014)
Pursuit, regia di Paul Mercier (2014)
Suffragette, regia di Sarah Gavron (2015)
Heart of the Sea - Le origini di Moby Dick, regia di Ron Howard (2015)
Lettere da Berlino, regia di Vincent Pérez (2016)
Codice criminale, regia di Adam Smith (2016)
Assassin's Creed, regia di Justin Kurzel (2016)
La legge della notte, regia di Ben Affleck (2016)
Appuntamento al parco, regia di Joel Hopkins (2017)
Paddington 2, regia di Paul King (2017)
Brendan Gleeson Filmografia - Televisione
Dear Sarah, regia di Frank Cvitanovich (Film TV) (1989)
Hard Shoulder, regia di Mark Kilroy (Film TV) (1990)
Saint Oscar, regia di Guy Slater (Film TV) (1991)
4 Play (Serie TV, 1 episodio) (1991)
The Treaty, regia di Jonathan Lewis (Film TV) (1991)
The Snapper, regia di Stephen Frears (Film TV) (1993)
Screenplay (Serie TV, 1 episodio) (1993)
The Lifeboat (Serie TV, 9 episodi) (1994)
Avventure nei mari del nord, regia di Ivan Passer (Film TV) (1995)
Making the Cut, regia di Martyn Friend (Film TV) (1998)
Into the Storm - La guerra di Churchill , regia di Thaddeus O'Sullivan (Film TV) (2009)
The Money, regia di Justin Chadwick (Film TV) (2014)
Mr. Mercedes (Serie TV, 10 episodi) (2017)