Biografia
Amber Heard è una attrice e modella americana, conosciuta principalmente per aver partecipato in film come "Magic Mike XXL" e "The Danish Girl".
Amber Heard: una bionda tutta pepe
(Austin, Texas il 22 aprile 1986)
Amber Heard nasce a Austin, Texas il 22 aprile 1986. Frequenta la St. Michael's Catholic Academy, una scuola privata di impronta cattolica, ma a 16 anni abbandona gli studi per iniziare a lavorare come modella a New York. A soli 17 anni decide di trasferirsi a Los Angeles per inseguire il suo sogno di diventare un'attrice.
Amber Heard: gli esordi
Amber Heard inizia con una serie di comparse in videoclip, film e serie televisive. Nel 2004 fa il suo debutto sul grande schermo con il film "Friday Night Lights".
Successivamente si fa conoscere dal pubblico grazie ai ruoli nei film "North Country – Storia di Josey" (2005) e in "Alpha Dog", una pellicola drammatica diretta da Nick Cassavetes.
Nel 2006 partecipa all'horror indipendente "All the Boys Love Mandy Lane", film è stato presentato al Toronto International Film Festival, ma nonostante le critiche positive viene distribuito soltanto nel 2008.
Con il personaggio di Greta Matthwes, interpretato nella serie "Hidden Palms" (2007) ottiene una certa popolarità e nel 2009 entra a far parte del cast "The Informers – Vite oltre il limite" trattato dal romanzo "Acqua del sole". Il lavoro non ottiene un buon riscontro dalla critica e qualche tempo dopo Amber Heard dichiara di non essere soddisfatta dal risultato finale della pellicola.
Nel 2010 è la protagonista del remake "And Soon the Darkness" thriller degli anni '70, mentre nel 2011 Amber Heard si fa conoscere a livello mondiale. Lavora al film "Drive Angry" al fianco di Nicolas Cage, e a "The Rum Diary" insieme a Johnny Depp, con il quale si sposa nel 2015 e divorzia ad agosto dell'anno successivo.
Oltre ad essere un'attrice Amber Heard è anche modella, infatti è la testimonial del brand Guess?.
Nel 2015 ritroviamo l'attrice nel cast di "Magic Mike XXL" e "The Danish Girl" e nel 2017 entra a far parte del cast di "Justice League" dove veste i panni di Mera. Il 2018, invece, è impegnata sul set di "Aquaman", un film di James Wan.
Marina Kozak
Filmografia
Amber Heard Filmografia – Cinema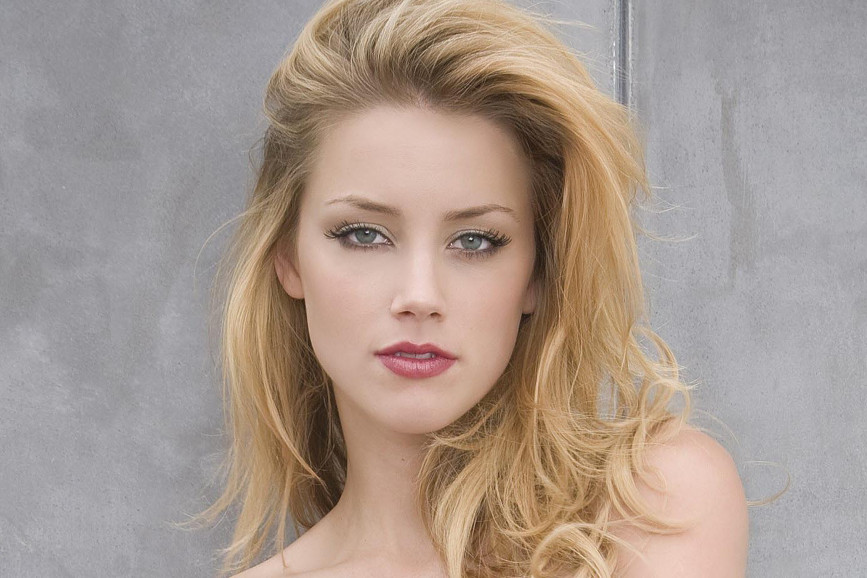 Friday Night Lights, regia di Peter Berg (2004)
SideFX, regia di Patrick Johnson (2005)
Dead Sexy – Bella da morire, regia di Michael Philip (2005)
North Country – Storia di Josey, regia di Niki Caro (2005)
Price to Pay, regia di Michael McCready (2006)
Alpha Dog, regia di Nick Cassavetes (2006)
All the Boys Love Mandy Lane, regia di Jonathan Levine (2006)
You Are Here, regia di Henry Pincus (2007)
Day 73 with Sarah, regia di Brent Hanley (2007)
The Beautiful Ordinary, regia di Jess Manafort (2007)
Never Back Down – Mai arrendersi, regia di Jeff Wadlow (2008)
Strafumati, regia di David Gordon Green (2008)
The Informers – Vite oltre il limite, regia di Gregor Jordan (2008)
Come ti ammazzo l'ex, regia di John Inwood (2009)
The Joneses, regia di Derrick Borte (2009)
Benvenuti a Zombieland, regia di Ruben Fleischer (2009)
Il segreto di David – The Stepfather, regia di Nelson McCormick (2009)
And Soon the Darkness, regia di Marcos Efron (2010)
Il fiume delle verità, regia di Matthew Leutwyler (2010)
The Ward – Il reparto, regia di John Carpenter (2011)
Drive Angry, regia di Patrick Lussier (2011)
The Rum Diary – Cronache di una passione, regia di Bruce Robinson (2011)
Syrup, regia di Aram Rappaport (2013)
Il potere dei soldi, regia di Robert Luketic (2013)
Machete Kills, regia di Robert Rodriguez (2013)
3 Days to Kill, regia di McG (2014)
Magic Mike XXL, regia di Gregory Jacobs (2015)
The Danish Girl, regia di Tom Hooper (2015)
London Fields, regia di Mathew Cullen (2015)
The Adderall Diaries, regia di Pamela Romanowsky (2015)
When I Live My Life Over Again, regia di Robert Edwards (2015)
Do… Until I Don't, regia di Lake Bell (2017)
Justice League, regia di Zack Snyder (2017)
London Fields, regia di Mathew Cullen (2018)
Aquaman, regia di James Wan (2018)
Amber Heard Filmografia – Televisione
Jack & Bobby (Serie TV, episodio 1×01) (2004)
The Mountain (Serie TV, episodio 1×08) (2004)
The O.C. (Serie TV, episodio 2×15) (2005)
Criminal Minds (Serie TV, episodio 1×18) (2006)
Hidden Palms (Serie TV, 8 episodi) (2007)
Californication (Serie TV, episodio 1×08) (2007)
The Playboy Club (Serie TV, 5 episodi) (2011)
The Prince, regia di Gavin O'Connor (Film TV) (2015)