Si è concluso il 28 Gennaio l'edizione 2018 del Sundance Film. Il festival americano dei film indipendenti che quest'anno ha premiato quelle opere che meglio hanno saputo raccontare il mondo attuale.
Trionfa "The Miseducation Of Cameron Post"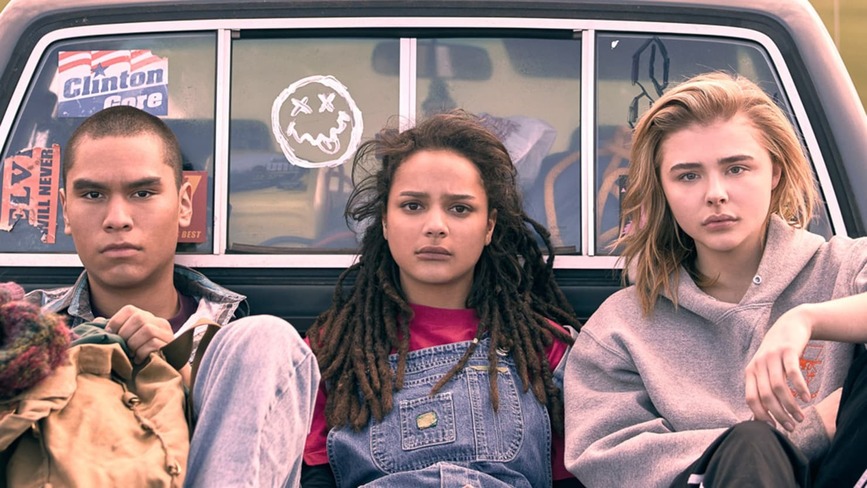 Il Sundance Film Festival ha premiato "The Miseducation of Cameron Post" del regista Desiree Akhavan, che dirige Chloë Grace Moretz, Sasha Lane, Forrest Goodluck, John Gallagher Jr e Jennifer Ehle in un film di denuncia sui problemi dei centri di terapia per la conversione degli omosessuali. Il Vincitore del premio per il miglior documentario va a "Kailash" di Derek Doneen. Il documentario è incentrato su kailash Satyarthi, premio Nobel per la pace nel 2014 per la crociata portata avanti per porre fine alla schiavitù minorile nel suo paese d'origine, l'India.
Sara Colangelo ha vinto il premio per la miglior regia grazie a " The Kindergarten Teacher" con protagonista Maggie Gyllenhaal nei panni di una maestra d'asilo ossessionata da uno dei suoi alunni che crede sia un bambino prodigio. A Christina Choe è andato il Waldo Salt Screenwriting Award per "Nancy".
Sundance Film Festival: Tutti i vincitori
U.S. DRAMATIC
Gran premio della giuria: The Miseducation of Cameron Post
Miglior Regia: Sara Colangelo, The Kindergarten Teacher
Premio Waldo Salt miglior sceneggiatura:  Christina Choe, Nancy
Premio speciale della giuria – Outstanding First Feature: Reinaldo Marcus Green, Monsters and Men
Premio speciale della giuria – Excellence in Filmmaking: Reed Morano, I Think We're Alone Now
Premio speciale della giuria – Acting: Benjamin Dickey, Blaze
U.S. DOCUMENTARY
Gran premio della giuria: Kailash
Miglior Regia: Alexandria Bombach, On Her Shoulders
Premio speciale della giuria– Social Impact Filmmaking: Crime + Punishment
Premio speciale della giuria – Creative Vision: Hale County This Morning This Evening
Premio speciale della giuria – Breakthrough Filmmaking: Minding the Gap
Premio speciale della giuria – Storytelling: Three Identical Strangers
PREMI DEL PUBBLICO
Premio del pubblico- U.S. Documentary: The Sentence
Premio del pubblico – U.S. Dramatic: Burden
Premio del pubblico – World Cinema Dramatic: The Guilty
Premio del pubblico – World Cinema Documentary: This is Home
WORLD CINEMA COMPETITION
Grand Jury Prize: Butterflies
Audience Award: The Guilty
Miglior Regia: Ísold Uggadóttir, And Breathe Normally
Premio speciale della giuria –  Acting: Valeria Bertucelli, The Queen of Fear
Premio speciale della giuria – Miglior sceneggiatura: Julio Chavezmontes & Sebastián Hofmann, Time Share
Premio speciale della giuria –  Ensemble Acting: Dead Pig
WORLD CINEMA DOCUMENTARY COMPETITION
Gran premio della giuria: Of Fathers and Sons
Audience Award: This Is Home
Directing Award: Sandi Tan, Shirkers
Special Jury Award: Steven Loveridge, Matangi/Maya/M.I.A.
Special Jury Award for Cinematography: Maxim Arbugaev e Peter Indergand, Genesis 2.0
Special Jury Award for Editing: Maxim Pozdorovkin & Matvey Kulakov, Our New President
ALTRI PREMI
NEXT Audience Award: Search
NEXT Innovator Award: Night Comes On e We the Animals
Alfred P. Sloan Feature Film Prize: Search
Sundance Institute NHK Award: Remi Weekes, His House
Sundance Institute/Amazon Studios Producers Awards: Katy Chevingy e Marilyn Ness (Dark Money) AND Sev Ohanian (Search)
Sundance Open Borders Fellowship Presented by Netflix: Talal Derki (Of Fathers and Sons) e Chaitanya Tamhane AND Tatiana Huezo (Night on Fire)
Riccardo Careddu
29/01/2018