Eagle Pictures ha pubblicato il primo trailer italiano di "Rock the Kasbah", commedia di Barry Levinson con Bill Murray.
"Rock the Kasbah": risate in oriente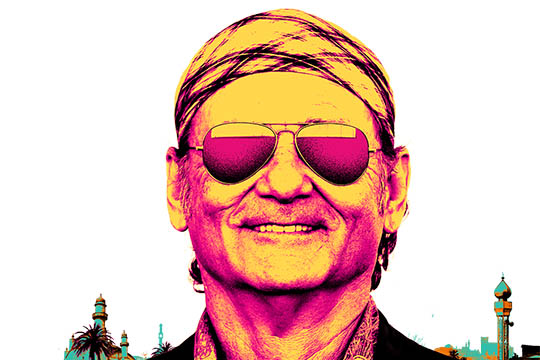 Richie Lanz (Bill Murray), un manager che sta per ritirarsi, porta il suo ultimo cliente in un tour in Afghanistan.
Quando Richie si trova solo a Kabul, abbandonato, senza un soldo e senza passaporto, scopre una giovane ragazza con una voce straordinaria e la guida attraverso ogni fase della versione afgana di American Idol.
Nel cast Bill Murray, Bruce Willis, Danny McBride e Scott Caan. La pellicola, diretta da Barry Levinson ("Good Morning, Vietnam", "Rain Man – L'uomo della pioggia") e scritta da Mitch Glazer ("Paradiso perduto", "La regola del sospetto"), debutterà nelle sale americane il 23 ottobre e arriverà in Italia il mese successivo.
"Rock the Kasbah", il trailer in italiano
28/09/15